Facing trial over sexual activity with a minor, a Corentyne fisherman was freed yesterday after the complainant decided not to proceed with the charge.
Jagdeo Deodat, 45, a fisherman of Corentyne, Berbice was before Justice Brassington Reynolds and a 12-member jury to stand trial for two counts of sexual activity with a minor.
According to the indictment read to Deodat, between January 1 and 31, 2004 and between January 1 and December 31, 2009, he was involved in sexual activity with the female minor. Deodat had pleaded not guilty to both counts.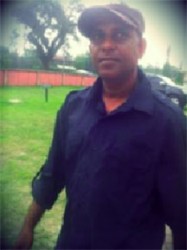 Yesterday at the High Court in Berbice, the 19-year-old complainant indicated to the court that she would not like to pursue the charges. She told the court that she had made the decision to move on with her life as she is happily married and has a child and is expecting another one.
When questioned by State Prosecutor, Judith Gildharie-Mursalin about whether she was ever forced or pressured or influenced by anyone to withdraw the allegations, the victim said, "No, it was my decision."
During her address to the court, the complainant also explained that she had initially made a statement at the Berbice High Court Police outpost and indicated that she does want to go ahead with the matter.
After the woman gave her statement, Justice Reynolds wished her the best in life and thanked her for her time.
Afterward, the judge advised the jury to return a formal verdict of not guilty.
Deodat was told that he was free to go. When asked by the judge if he had anything to say, he told the court thank you.
Around the Web