Stabroek Market vendors, though fearful that another section of the wharf might collapse soon, continue to ply their trade under what could be described as dangerous conditions and their customers continue to shop there as well.
The wharf collapsed last week Saturday and even though no one was injured, one vendor said the situation is very depressing and that the City Council had not gone to address the situation as yet. She said she is fearful that another section of the wharf might soon collapse and she and other vendors would be forced to abandon their livelihood.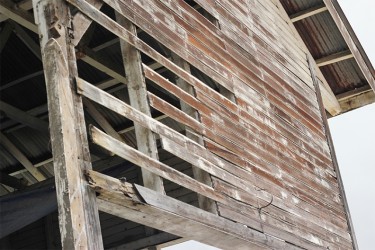 When Stabroek News visited the wharf yesterday, debris had been removed from a section of the wharf which had collapsed. One vendor said it was not the City Council that removed the wood, but the operators of some of the boats in the area that transport their goods and services.
Last year September, a part of the wharf collapsed after heavy winds hit it. Earlier in 2014, sources at City Hall had indicated that the Stabroek wharf area was likely to see some remedial works. Vendors there had been complaining about the conditions for years.
Acting Town Clerk Carol Sooba had said that the initial plan was to use a ferry offered by the Ministry of Public Works for workers to mount in order to demolish the structure.
However, she said this could not happen because the City Engineer had told her they needed to get scaffolds if they were going to demolish the structure and this did not pan out. "Things seem to be going slow with the City Engineers," she had said.
Around the Web