Although November was Road Safety Month, it saw the highest number of road fatalities recorded for the year.
"Yes, November was a challenging month for us. Even though we observed Road Safety Month, we had 13 accidents with 16 deaths against 17 accidents with 17 deaths last year," Traffic Chief Dion Moore told Stabroek News in a recent interview.
According to Stabroek News' records, there were 19 deaths.
Despite the numbers, Moore noted that while it might appear to the general public that accidents are on the increase, the numbers are actually down when compared with the figures from last year. "We are not on the increase," he said.
According to Moore, statistics compiled by the Traffic Department show that at the end of November there were 95 accidents, resulting in 112 deaths, compared to 121 accidents with 130 deaths for this same period last year. Of the current number, 14 of the victims were children in comparison with 15 for last year.
He said that the figure for serious accidents stands at 318 against 339 for the same period last year. Minor accidents are at 400, against 411 for last year, and damage accidents stand at 638, against 613 last year.
Moore said from August to now there has been a noticeable decrease in accidents overall as the police force has implemented a strategic plan targeting specific offences, such as driving under the influence (DUI), speeding, the use of cell phones while driving and breach of traffic light control signal, among others.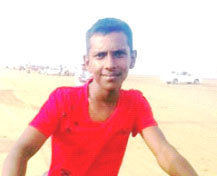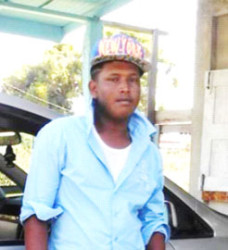 Moore disclosed that the department is doing more enforcement to target speeding, in particular. He said that the number of persons charged with the offence is evidence of the work that the traffic ranks are doing through the enforcement strategy. He said 21,627 persons were taken to court for driving above the speed limit from January 1st to November 30th, across all the police divisions.
Moore, however, noted that the figure is of great concern. "My concern is that despite the speed limit is let's say 50 [mph], drivers do not drive within the speed limit, they drive above," he said, while adding that when this happens a driver cannot have maximum control of the vehicle he/she is driving and this can result in an accident.
Speed kills
The first four fatalities were recorded on November 3rd. In one accident, a mother of seven, Paula Kissoondial, 53, and Akeem Henry, 15, died after a car they were travelling in crashed into a fence at Number 46 Village, Corentyne.
Three others were injured in the accident, in which the driver was reported to have been speeding.
On the same day, Balram Nourang, 19, and Haresh Ramsaywack, 17, died after they crashed into the concrete base of the No. 75 Arch located at the western corner of the No. 74 Public Road. Police reported that they were speeding in a vehicle being driven by Nourang when he swerved and lost control of the vehicle.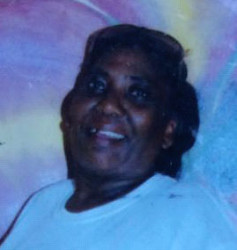 On November 4th, a 17-year old mechanic died after he lost control of a car while driving along the Lusignan Public Road. Shamshudar Deolall was one of four persons in the car, which flipped over when he lost control of it after attempting to overtake another vehicle. He too was said to be speeding.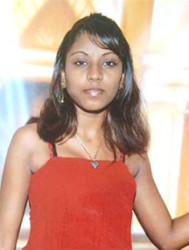 On November 7th, Irene Ramsey, a 44-year-old resident of Perth Village, Mahaicony, was killed when a car ran into her and three others at Harmony Hall, Mahaicony Public Road. The driver, Altab Bacchus, subsequently fled. Police have since issued a wanted bulletin for his arrest.
The next day, Gangadei Persaud, 22, died after the truck she was in fell off the Demerara Harbour Bridge. Her husband, Dhanram Ramdeo Ramlall, 26, who was driving, was subsequently charged with causing her death by dangerous driving.
On November 10th, pedestrian Julian Leitch, 47, of Lot 'C' Enachu Street, Bel Air Park, was killed when he was struck along Duncan Street, Campbellville by a car driven by attorney Keshia Chase. Moore has said the investigation is being wrapped up, after which advice will be sought from the Director of Public Prosecutions
Romain Behari, 18, of Lot 679 Fort Ordnance Housing Scheme, lost his life on November 12th, when he crashed into a cow while towing his cousin along the dark Number 19 Village Public Road.
Two days later, Jermin Khan had to be cut out of the truck he was driving after it flipped over along the Itaballi Road, in Region Seven only to be pronounced dead hours later at the Bartica Hospital. The man lost control of the vehicle after swerving to avoid an ATV that overtook him.
A day later, Omar Veerasammy, 11, of Block 'D', Bath Settlement, West Coast Berbice, died after he was struck by a car after a collision along the Bath Settlement Public Road.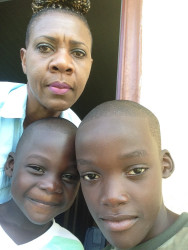 On the same day, Ekron De Freitas, 25, of Friendship, East Bank Demerara, was killed after he was hit off of his bicycle along the East Bank Demerara highway.
On the morning of November 16th, Keith Adams, 6 years, was struck and killed by a speeding car on the Westminster Road, at La Parfaite Harmonie, West Bank Demerara, as he was making his way to school.
On November 23rd, Raulin Correia, 27, of Kuru Kururu, died after he crashed his ATV along a trail in the interior.
Three days later, Shermon Harper, 41, a father of two of Seafield Village, West Coast Berbice, was killed on the Rising Sun Public Road. Harper, who suffered from a hearing impairment, was struck by a vehicle.
On November 25th, Balwaan Singh, 23, who was a security guard of Westbury, Essequibo Coast, died after he ran off the road at Exmouth while riding his motorcycle under the influence of alcohol.
Two persons died on November 26th. Travis Bollers, 17, died after a collision near the junction of Pike and Sheriff streets, Campbellville. Both Bollers, who was riding a motorcycle, and the driver of the pick-up truck who collided with him, were said to have been speeding at the time. Windsor Forest logger Ravindra 'Ravi' Persaud was also killed on the same day after he lost control of his laden truck, which overturned on the Mabura Road and pinned him underneath.
Bernard Ignatius Blake, 71, of 1743 Pioneer Lane, South Ruimveldt Park, succumbed in hospital on the following day. He had been hospitalised since the day before after being hit by a taxi.
Public education
Meanwhile, Moore informed that amidst concerns for road safety, the department has embarked on a public education campaign, which will be intensified during the Christmas season.
He said pamphlets with traffic tips for road users, printed with the assistance of the Pan American Health Organization/World Health Organization (PAHO/WHO), will be handed out at minibus parks and other areas where persons congregate. The information printed targets pedestrians, pedal cyclists and drivers, and among the issues it addresses are the need to wear seatbelts, to drive while sober and to pay attention when using the road.
Additionally, Moore said three short video clips have been prepared on the proper use of the road by the various categories of road users. He said that once approved, the clips videos will be aired during local television broadcasts.
Around the Web