Chairman of the Guyana Football Federation (GFF) Normalization Committee Clinton Urling said the recommended revisions and modifications to the federation's current constitution during the reform process would transform the administration of the sport once approved.
In an invited comment with Stabroek Sports, the FIFA appointed chairman said "The proposed amendments would revolutionize both football organization and football governance in Guyana once adopted."
Quizzed if the GFF draft constitution has been submitted to FIFA, he said "FIFA is spearheading the process. They are the ones drafting the amended statutes."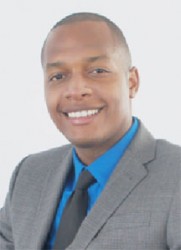 Asked about the expected time-frame for the return of the draft for perusal by associations, he said:"FIFA has not given a specific time-line. However, it should be completed shortly for the GFF members to review."
The Constitutional Reform process, which began on February 3 at Olympic House, was facilitated by FIFA and Confederation of North, Central American and Caribbean Association Football (CONCACAF) representatives.
FIFA Head of Member Associations Primo Corvaro headed the process alongside CONCACAF Director of Legal Affairs Marco Leal.
The other members of the Constitutional Reform body included the members of the Normalization Committee and several legal representatives inclusive of Attorneys-at-Law Kalam-Azad Juman-Yassin and A Partnership for National Unity (APNU) Member of Parliament James Bond.
Some of the statutes being introduced and considered for amending are the increasing of the electorate pool, the promoting of balance within the membership, gender development, the separation of power within the executive structure and the acquiring of voting rights at Congresses for clubs playing at the highest level among others.
Around the Web