KINGSTON, Jamaica, CMC-Former West Indies fast bowler Sir Andy Roberts has spoken out against the re-election of Dave Cameron as president of the West Indies Cricket Board (WICB) ahead of elections carded for March 7.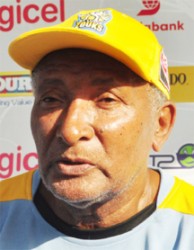 Sir Andy is instead throwing his support behind Joel Garner, his former test team mate in the 1970s and 1980s, who is seeking to unseat Cameron.
"I am happy to hear that Garner has put himself up for position of president. It is about time that someone takes the presidency from Cameron," said Sir Andy , after participating in the third annual Caribbean Premier League Twenty20 draft in Jamaica.
"He (Cameron) was never my choice to be there in the first place, and his behaviour and practices since have only worsened my position."
Cameron was elected 7-5 during the WICB's last voting annual general meeting held in Barbados in 2013 and has presided over the introduction of the Caribbean Professional League (CPL), the revamped regional first class tournament.
However, he has come under fire for the withdrawal of the players from the West Indies' tour of India last month, and a subsequent US$42 million debt.
"The whole India situation was a nightmare," Sir Andy said.
"Things should have never been allowed to escalate in the manner in which they did. It is a travesty, and as the leader, the buck stops with him (Cameron)."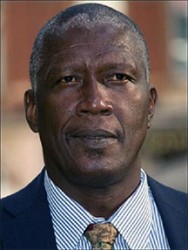 Cameron of Jamaica has been nominated by the Guyana Cricket Board and will enter the contest with Windward Islands Cricket Board of Control president, Emmanuel Nanthan, once again his running mate.
Garner, who has been nominated by the Barbados Cricket Association (BCA), is set to have Trinidad and Tobago Cricket Board director, Baldath Mahabir as his running mate.
The Jamaica Cricket Association's board of directors have voted to support the candidacy of Garner, while the Leeward Islands Cricket Association says its backing Cameron.
"West Indies cricket needs a more competent and respected leader," insisted Sir Andy.
"Someone who can easily galvanise the support of the entire region, and I believe Joel fits that bill easily".
Around the Web