KINGSTON, Jamaica – Embattled President of the West Indies Cricket Board (WICB) Whycliffe Dave Cameron came in for harsh criticism Friday night from Twitter users, after he reportedly 'disrespected' explosive opener Chris Gayle.
Cameron reportedly retweeted a tweet which said that Gayle should be given a retirement package following his dismissal for four in Friday night's World Cup Pool B clash between West Indies and Pakistan in Christchurch, New Zealand.
The WICB head, who has since removed the post from his Twitter feed, apologised for his action.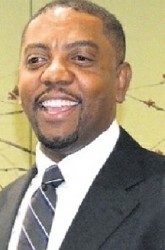 Using the handle @davec51 he said: "No offense intended. Full apologies extended. Rally round the West Indies."
Cricket fans however dismissed his apology and chided him for what they said was an unprofessional and irresponsible move.
"@davec51 Too little too late, as someone in such a high profile position you should know better. That's why our cricket so poor," one user said.
Another user rapped the Jamaican telling him to keep his "pitiful apology" and his "fake support".
"@davec51 it was a bad judgement call sir, very unprofessional and disgraceful. Once selected, you have to back your team. You're a leader," another said.
Cameron has come under pressure in recent times to resign his post after the team aborted the  tour of India, resulting in a fallout with the Board of Control for Cricket in India (BCCI).
He is, however, seeking reelection when the WICB holds its Annual General Meeting here in March. (Jamaica Observer)
Around the Web