Kirk Errol Paton, 38,  is wanted by the police for questioning in relation to 'Trafficking in Person and Forgery' on November 06, 2014, at the Central Immigration and Passport Office, Camp Street.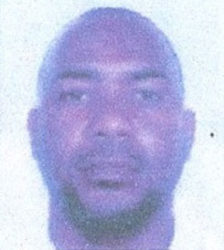 A release from the police said that anyone with information that may lead to the arrest of  Paton is asked to contact the police on telephone numbers 229-2289, 229-2569, 227-2128, 225-6411, 225-2227, 225-8196, 227-1149, 226-7065, 911 or the nearest police station. His last known address is Lot 203 Charlotte Street, Lacytown, Georgetown
All information will be treated with the strictest confidence.
Around the Web