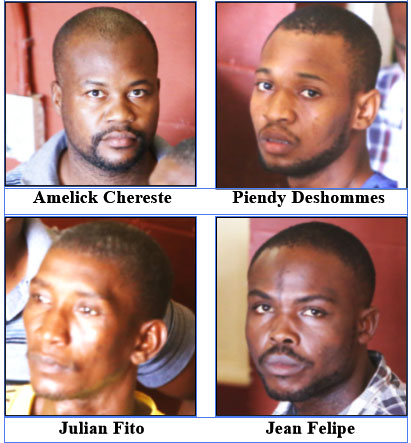 Four Haitian nationals were yesterday fined by a city magistrate after they admitted to entering the country illegally.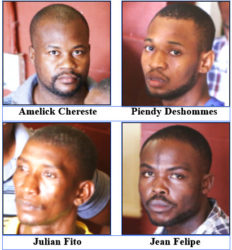 Amelick Chereste, Piendy Deshommes, Julian Fito and Jean Felipe were read the charge that on August 26th, at Springlands, Corentyne, they entered Guyana by sea without the consent of an immigration officer.
The defendants, through the aide of a translator, pleaded guilty to the charge. Each defendant was fined $30,000 by Magistrate Leron Daly, with an alternative of six months in jail if he cannot pay the fine.
Subsequent to a request made by the translator for the fines to be reduced, since the men were unable to pay it and pay for their tickets back home, the fines were reduced to $20,000 for each man.
Around the Web