Timothy Horatio, the Police Constable who drove the Route 40 minibus that crashed along Regent Street on Saturday, resulting in the death of a passenger, was yesterday charged with causing death by dangerous driving and was remanded to prison.
Horatio, 26, was read the charge by Georgetown Magistrate Leron Daly, who refused an application for bail by the man's lawyer after the prosecutor indicated that others who were injured in the accident could die, resulting in additional charges being laid.
The charge against Horatio states that on August 27th, at Regent Street, Bourda, he drove minibus BTT 7944 in a manner dangerous to the public, thereby causing the death of Dillon Linton.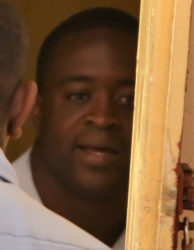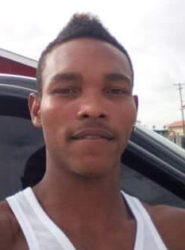 He pleaded not guilty to the charge.
According to Horatio's lawyer, Darren Wade, his client is very sorry that the accident occurred and is willing to compensate the family of Linton. He further told the court that his client should be granted bail given the fact that he is not a flight risk and he assured that the man would comply with any restrictions set out by the court.
Police Prosecutor Shevon Jupiter objected to bail, however, while stating that there are three persons in the hospital, one of whom is in a critical state, while eight others were injured.
She added that at present they are unsure whether the other persons will survive, which may then lead to additional charges being laid against Horatio.
Horatio was subsequently denied bail and remanded to prison until September 9th.
The minibus was speeding along Regent Street after Horatio was reportedly challenged to a race by another driver. The defendant subsequently lost control of the vehicle, causing it to flip several times and crash into a lantern post in the vicinity of Albert Street.
The bus was damaged beyond repair, with parts scattered along the roadway.
Around the Web