A man is now dead after a boat collision on the Pomeroon River on Wednesday night.
Dead is Ryan De Freitas, 28, a father of one of Lower Pomeroon, who was travelling with two other persons when their boat was hit by another vessel.
De Freitas sustained head injuries, while his companions sustained minor injuries and were treated and discharged by a hospital.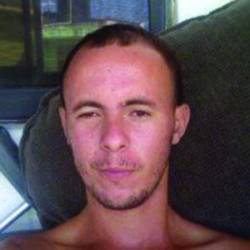 A cousin of De Freitas, Carlos, told Stabroek News that the accident occurred shortly after 8.30 pm as De Freitas and two others were heading to Charity, Essequibo Coast.
Carlos explained that as they were journeying in their 40 HP speedboat, another boat driver, who appeared to be under the influence of alcohol, crashed into the vessel. Carlos added that the boat that crashed into the vessel also did not have any light, which he suggested also contributed to the crash.
The man that was driving the boat, which crashed into De Freitas' vessel, was heading home along with his wife. They did not sustain any injury. The man is currently in police custody.
According to Carlos, De Freitas appeared to have died as a result of head injuries since his head was smashed in.
He is survived by a four-year-old daughter and other family members.
Around the Web