Minister within the Ministry of Natural Resources, Simona Broomes has assured field officers of the Guyana Geology and Mines Commission (GGMC) that she will  improve their working conditions, GINA reported.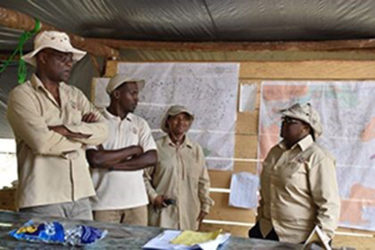 During a recent visit to Itaballi, Region Seven, where GGMC's Geological Survey Unit currently is conducting a mineral survey, Broomes thanked the officers for the work they do but said, "I'm not happy, I think that you do deserve better conditions." Broomes told the officers they are working in an important sector and more should be done to make their work environment more comfortable. "The same treatment that I should get and the environment that I should receive coming here, you should be living in it every single day," the Minister pointed out.
The Minister said she will be visiting  the extractive sector with the aim of examining the working conditions of field officers before making recommendations to the Minister of Natural Resources, Raphael Trotman on how to improve the conditions.
Around the Web