The Trinidadian manager of Club Privilege was yesterday fined $15,000 after he was hauled before a city court for overstaying in Guyana.
Andre Rochford, 40, of Trinidad and Tobago, pleaded guilty to a charge that stated that between January 5th and January 9th, 2017, at Georgetown, having been permitted to stay in Guyana from July 5th, 2016 to January 4th, 2017, he overstayed. The charge was read to Rochford by Chief Magistrate Ann McLennan.
Police prosecutor Deniro Jones told the court that Rochford entered into Guyana via the Cheddi Jagan International Airport on May 17th, 2016 and was granted a six-month-long stay in Guyana. Jones said he never applied for an extension.
According to the prosecutor, it was while the police were conducting investigations at the club on January 9th that they discovered that Rochford had overstayed his time in the country. He was subsequently arrested.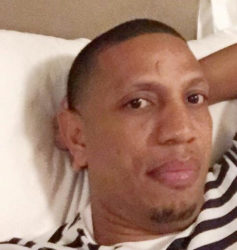 Rochford explained to the court that when he first came to Guyana his initial plan was to stay for three months.
He said after his employers at the club saw his work, they later extended his contract. Rochford said that when the club came under investigation by the police, he did not realise that he had overstayed and he blamed his carelessness. He said that the police told him that he had overstayed his time by two days.
Chief Magistrate McLennan advised Rochford to apply for a Caribbean Single Market and Economy Certificate. Rochford was later fined $15,000 with an alternative of two weeks in prison if he cannot pay the fine.
Rochford was among the club workers arrested following management's alleged attempt to cover up a shooting.  A technician had also allegedly tampered with surveillance camera footage.
Stabroek News was told that around 3 am on Sunday there was an exchange of gunshots inside the club, which resulted in injuries.
A victim, who preferred to remain anonymous, had said that he was standing at the bar liming when there was a scuffle between two patrons. "Two guys had a lil scuffle, then a guy approach them and just start opening fire just suh dry," he said.
The victim said that he was grazed by a bullet and he ran outside. "Me and everybody run outside and a girl tell me look me foot bleeding, then I go to the station and mek a report," he said.
The man added that after visiting a police station, he returned to the club on Sunday morning but by that time the area had already been cleared of the evidence. "We come back here (the club) around 6 something the morning (Sunday) but they did done clean up here already, wipe up, done get rid of all the evidence, so we didn't get to really get any evidence on it (the shooting)," he said.
Around the Web