A mining assistant was yesterday remanded to prison after she was charged in a city court with being in possession of 69 rounds of ammunition that were found at her home.
Alana Edwards, 27, of 1757 Cummings Drive, South Ruimveldt, was read two charges by Chief Magistrate Ann McLennan that alleged that on September 16, 2016, at Lamaha Place, South Ruimveldt, she had in her possession 50 rounds of .40 ammunition, and 19 rounds of 7.62 x 51 ammunition.
Edwards was not required to plead to the charges.
Prosecutor Arvin Moore stated that police received information which resulted in a search being conducted on the apartment owned by Edwards and it led to the discovery of the ammunition.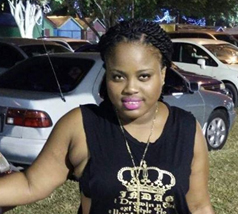 Subsequent to the discovery, he said Edwards admitted that the bag with the ammunition was given to her to keep on September 16, 2016.
Attorney Leslie Benjamin, who represented Edwards, told the court that the defendant's apartment was searched in her absence.
Her roommate, she noted, was present during the search and was picked up by police, held for questioning and released.
Edwards, according to the attorney, was in the interior for three to four months.
She said her client told the police, who visited her home after she came from the interior, that while she knew about the bag, which was given to her, she did not get a chance to open it as she was leaving for the interior.
The attorney added that her client presented the name of the person who gave her the bag and that individual was questioned by police and later released.
Edwards was subsequently remanded to prison by the Chief Magistrate until April 21, when her next hearing is scheduled before Magistrate Leron Daly.
Around the Web