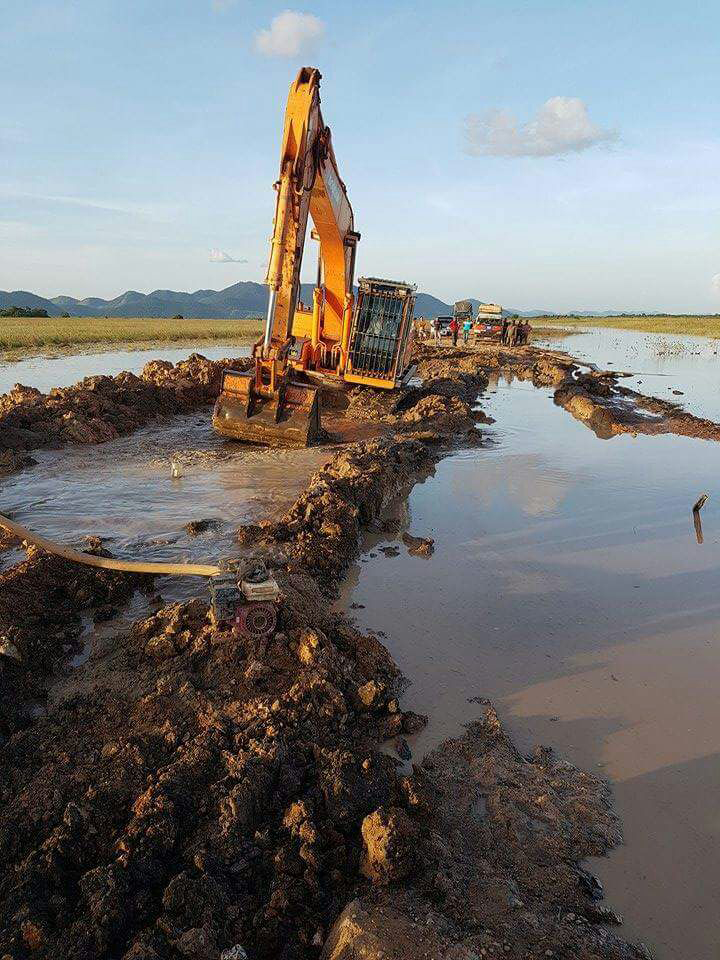 A day after some gas stations in Lethem were forced to suspend operations due to a fuel shortage, residents of the town got some relief with the arrival of a fuel truck.
On Friday, three gas stations halted their operations due the roads in the North Rupununi being impassable after extreme weather conditions in the region. As a result, a number of fuel trucks were stranded at Annai as they were unable to pass the severely deteriorated Hunt Oil Road, which is located about 50 miles away from Lethem. Regional Vice-Chairman Karl Singh has said on Friday that the Takutu Gas station was forced ration its sale of gasoline to customers as a result of the situation.

However, Stabroek News was yesterday able to confirm that a fuel truck belonging to the Lammy's Fuel Station arrived in the town yesterday morning. This newspaper was also told that emergency works are being carried out on the road by JR Ranch Inc and it is hoped that the works will enable other fuel trucks to pass and continue their journey to Lethem by Monday at the latest.
The Lethem Power Company is among the entities awaiting a new supply of fuel.
Last week, Regional Chairman Bryan Allicock told Stabroek News that he had hoped for a new supply by this weekend. Allicock noted that the regional administration was already looking at possibly sourcing fuel from Brazil, once the requisite permission is granted by the Government of Guyana, if it was unable to receive the needed supply.
Around the Web