The owner of the Stretch D Dollar franchise in Berbice, who murdered his wife before committing suicide on Friday, died from gunshot wounds.
According to an autopsy which was done yesterday, Rudolph Blair, also known as 'Rudy', 46, died from shock and haemorrhage, and gunshot injuries he sustained.
Blair sometime between Thursday evening and the wee hours of Friday murdered his estranged wife, Rhonda Jackman-Blair, also known as 'Miss Rhonda,' 42. The woman was fatally stabbed at their Lot 91 Coburg Street, Cumberland Village, East Canje home. Blair was found dead around 8.44 am on Friday after taking refuge in nearby bushes, from where he had engaged in a standoff with police for hours.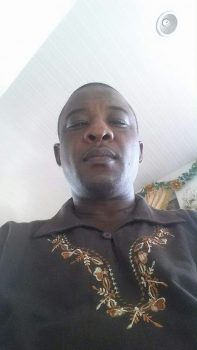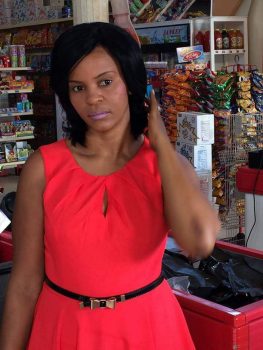 Stabroek News was told that upon the arrival of the police, Blair, who was hiding in bushes a short distance away, discharged a shot at them. He was a licensed firearm holder.
Relatives then took it upon themselves to plead with Blair to surrender to the police. Blair, this publication was told, began shouting for his older sister, who was standing on the road. "He asking for see the sister. Them police bring she in—she sickly—she tell he let he put down he gun and turn he self over, that them police nah go shoot he, she there, but he kept saying no," a relative recounted.
"He calling for he children them names and calling for he relatives, but he hold out that he nah go turn he self in," the relative added.
It was then that relatives of the man said they heard another round going off. Blair's body was discovered with two gunshot wounds; one to the left ear and one to the left side of his chest.
An autopsy which was done on Jackman- Blair on Friday last found that she died as a result of shock and haemorrhage due to multiple stab wounds.
Around the Web