A Dartmouth, Essequibo Coast businessman was yesterday remanded to prison after he was charged with three counts of possession of narcotics for the purpose of trafficking.
Devon Fordyce, age 40, of Lot 45 Dartmouth, Essequibo Coast stood before Magistrate Esther Sam at the Charity Magistrate's Court where he pleaded not guilty to all three charges read to him. He was not represented in court.
The charges stated that on Saturday, 19th August 2017, he had in his possession 32 grammes of cocaine, 812 grammes of cannabis and 727 grammes of cannabis all for the purpose of trafficking.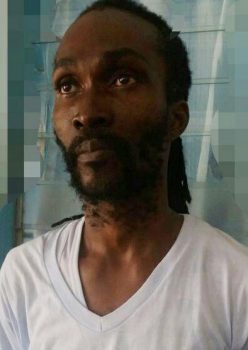 It is alleged by the police that the narcotics were found in his chicken pen and other sections of his home.
Police  said that the narcotics were found following a raid on Saturday afternoon.
A party of policemen showed up at the businessman's home and carried out a search where they found 1539 grammes of cannabis and 32 grammes of cocaine in several sections of the house and a chicken pen in the yard.
Fordyce was subsequently arrested and charged. Police prosecutor Haimwant Ramsewak objected to bail.
Fordyce was asked by Magistrate Sam if he wished to say anything to the court and he declined.
However, after the Magistrate informed him that he was remanded to prison until October 3rd, 2017, Fordyce hastened to ask the court to grant him bail since according to him, he is the father of three small children and is the sole breadwinner for his home.
Bail was denied by Magistrate Sam since she said no special reasons were given to the court for bail to be granted.
The man was told that he is to return to the Anna Regina Magistrate's Court on October 3rd when the trial in the matter is expected to begin.
Around the Web