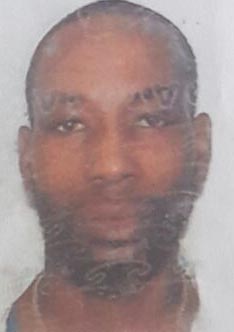 A baker was yesterday remanded to prison after being charged with stealing a little over $2 million in cash and other items in the robbery committed on workers at Buddy's, on Sheriff Street.
Magistrate Judy Latchman read two robbery charges to Quintyn Bourne, 32.
The first charge stated that on August 22, at Sheriff Street, Campbellville, together with others and armed with guns, Bourne robbed Leon Bentham of $2 million, which was the property of Ryan Shivraj, and a Samsung S5, valued at $25,000.
It was further alleged that on the said date, Bourne also robbed Shawn Anthony of a Samsung S5, valued at $34,000.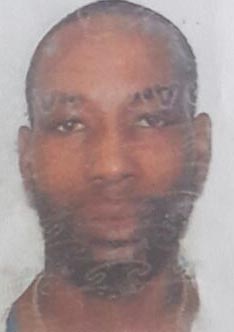 Bourne, of 17 Castello Housing Scheme, denied both charges.
Police had previously said that Bentham and others had just returned to the business' Sheriff Street location after making a withdrawal from a city bank when they were approached by two gunmen, who relieved Bentham of the cash and his cell phone.
The gunmen made good their escape in a waiting car. As the men fled, one of the victims, a licensed firearm holder, discharged several rounds in their direction.
Police prosecutor Shawn Gonsalves objected to bail being granted to Bourne, while citing the seriousness of the offence, its prevalence, the penalty it attracts and the fact that a firearm was allegedly used. He further noted that the vehicle which was used in the commission of the crime was rented by Bourne and it was found abandoned on Middle Road, near a wash bay, after the robbery.
Gonsalves noted that the police later attempted to contact the accused but were unable to reach him and they subsequently issued an arrest warrant for him.
He later presented himself at a station in the company of his attorney, the prosecutor noted.
Bourne's attorney, Dexter Todd, told the court that his client was never identified or placed on an identification parade. He said Bourne had rented the car for a friend, who does not reside in Guyana. Todd noted that since Bourne had all the relevant paperwork needed, he rented the car for his friend and also agreed to return it. Sometime later, Todd added, Bourne discovered that the car was involved in a robbery.
On these grounds the attorney requested reasonable bail for his client.
This request was denied by the magistrate, who remanded Bourne and adjourned the matter until today, when it will be heard by the Chief Magistrate.
Around the Web