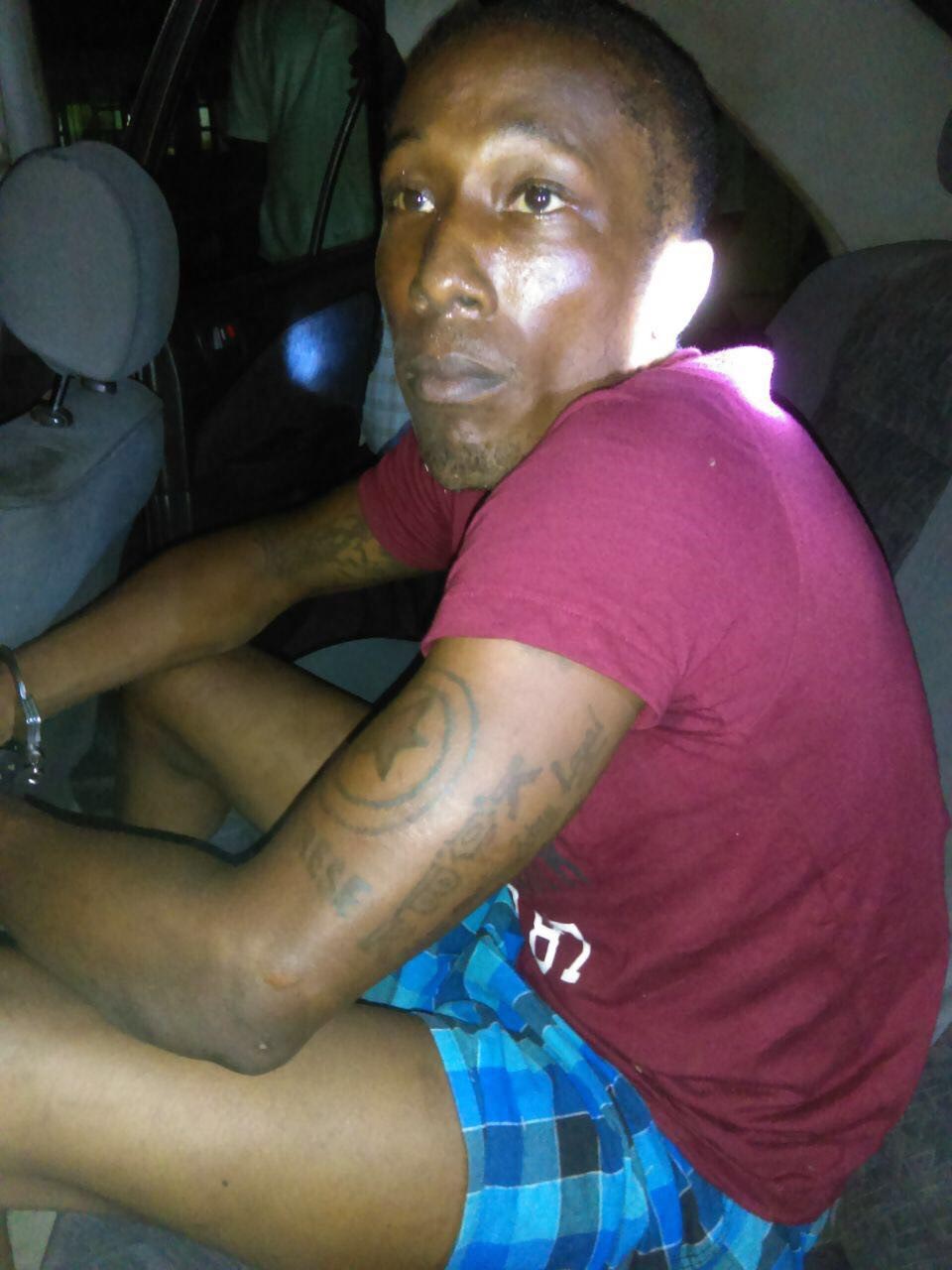 The police have launched an investigation into the leaking of a nude photograph of Bartica massacre convict Mark Royden Williams, which was taken shortly after he was recaptured on Monday night.
A nude photograph of Williams, with his hands handcuffed and feet shackled, was posted on Facebook. In the photo, Williams is seen holding a bottle of water over his privates.
Guyana Police Force Public Relations Officer Shivpersaud Bacchus, in a statement last evening, said even though the stripping of inmates is done for identification purposes, such as to document distinguishing features like tattoos, the leaking of the photo cannot be condoned.
Bacchus said the "grossly unethical, irresponsible and insensitive" act was committed within the prison environment during the period when Williams was being processed and prior to his placement in a cell.
Williams, known as 'Smallie,' was intercepted and recaptured at around 8pm on Monday by the police along the Weldaad, West Coast Berbice Public Road.
The police had said that at the time he was travelling in a public minibus heading east. He was alone and unarmed. He was transported to the Georgetown Prison, where he is being kept under "tight" security.
Williams was seen as the most dangerous of the prisoners who escaped from the prison on July 9.
The breakout saw the death of a prison officer and the wounding of others as well as the fiery demolition of the prison.
Williams will now likely face a series of new charges, including murder. He had already been sentenced to death in relation to the 2008 Bartica massacre.
Around the Web