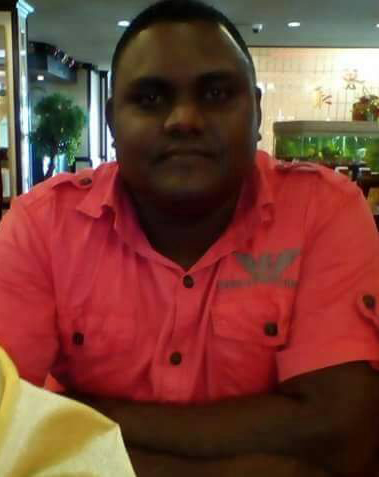 Ramesh Persaud, the labourer who allegedly chopped Harrynarine Ramnawaj to death more than a week ago during a confrontation over the use of land at Cane Grove Backdam, Mahaica, was on Monday charged with killing him and released on $300,000 bail.
Persaud, 43, appeared before Magistrate Wanda Fortune at the Mahaicony Magistrate's Court, where he was charged with manslaughter.
He denied the charge, which stated that on October 15 at Cane Grove, Mahaica, he unlawfully killed Ramnawaj.
Bail was granted and the matter was adjourned until December 1.
Ramnawaj, 27, a driver and farmer of 25 Estate Road, Cane Grove, was pronounced dead on arrival to the Woodlands Hospital.
His father, Chanderpaul Ramnawaj, 59, was also wounded during the confrontation. He too was taken to the hospital, where he was admitted. One of his fingers was severed. He was later discharged.
The police, in a statement, had said that Harrynarine and his father were at their farm when they noticed that a few banana plants had been damaged and a wooden structure erected. This prompted an investigation by the father and son and they found the accused in the wooden structure. As a result, Harrynarine confronted the accused and an argument ensued, during which the suspect dealt the man and his father several chops.
Totaram Birbal, a relative of the two men, had told Stabroek News that around midday on October 15, he received a telephone call from Harrynarine informing him that they had been attacked and needed to get medical treatment. "He call me and said come pick we up at the farm, that them get chop up and he feel like he gon' faint… I went right away… he had a chop to his hand and he was crying out for back pain, while we were going to the hospital," Birbal recounted.
He said that at the time of the chopping, the accused along with a son and the man who they built the wooden structure for were drinking alcohol. He said that after Harrynarine was attacked, the accused launched an attack on Chanderpaul and escaped. He was later apprehended.
Around the Web