Sawak Maraj, the Trinidadian national who allegedly staged his own kidnapping after arriving in Guyana last Friday, has been charged with giving false information to the police and assisting in obtaining a ransom.
Maraj, 33, was taken before Chief Magistrate Ann McLennan in Georgetown, where the two charges were read to him and he was subsequently remanded to prison, despite the claim by his attorney that he was the victim.
The first charge alleged that Maraj on October 27, at Georgetown, knowingly gave false information to the police that he had been kidnapped and that his abductor requested US$700,000.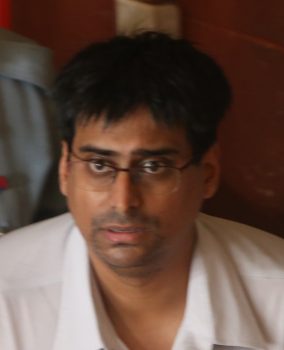 It was further alleged that on the same date, at the Madewini Resort, he conspired with other persons to commit a felony by knowingly assisting in a negotiation to obtain the ransom of US$700,000.
Maraj pleaded not guilty to each charge.
Police prosecutor Arvin Moore then objected to bail being granted, while noting that the man is not a Guyanese national and if granted bail he may not return to court. The prosecutor further noted that there are two other accused who are wanted by the police and are currently on the run.
Subsequently, Maraj's attorney requested reasonable bail for his client, while assuring that he will return to court. He further noted that his client, who came to Guyana to work but was instead kidnapped, has been subjected to negative publicity by the media, when he was the victim of a well-orchestrated kidnapping. Maraj, the attorney continued, is shocked and upset that the police, who were supposed to be protecting him while in Guyana, made him a victim twice.
After considering the submissions of both the prosecutor and the attorney, the Chief Magistrate remanded Maraj, whom she deemed a flight risk.
The matter is expected to be called again on November 16.
Maraj, of Lot 131 Sandyways Fairways, Maraval, Trinidad, had arrived in Guyana last Friday morning for a reported job interview here. However, about three hours after his arrival, his parents were contacted by an unknown person, who indicated that their son was in custody in Guyana and a sum of money was later demanded for his safe release. A photograph of Maraj, who is seen sitting with a cutlass being placed to his neck, was also circulated online.
After being alerted, the police launched an investigation and searches later led them to Maraj at the Madewini Resort, where he was reportedly found sitting comfortably on a chair drinking juice.
Stabroek News understands that after arriving in Guyana, Maraj was reportedly picked up from the airport and taken to the resort.
Investigators were able to target the Soesdyke-Linden Highway during their search after tracking the number used to contact Maraj's family.
Around the Web