The Ministry of Social Protection's Child Care and Protection Agency (CPA) has launched a Mentorship Programme, as part of its 2017 National Foster Care Month activities, to provide support for children who will be aging-out of the formal care system.
According to a Department of Public Information report, the programme was officially launched at a media workshop, which was held yesterday at the Mirage Banquet Hall, at Albert Street, Alberttown.
It noted that there are currently 87 children who will soon reach the age of majority, which means they will be unable to receive assistance from the state care system.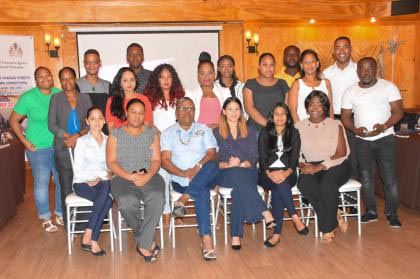 As a result, CPA's Director Ann Greene said the mentorship programme seeks to provide a support service to ensure that they have a place to call home when they leave state care. "Those children who will attain the age of 18 and will go out into the world without family linkages …All the research will tell you it's not very good, no child should leave formal care without connection of a responsible adult or family and this is what we are trying to provide for those," Greene was quoted as saying.
She, however, explained that while the programme was launched yesterday, the children will not benefit until next year, since mentors will have to go through a process of training and screening.
"It is a process. We have to screen you, we have to do the background checks and all of that…So the launch is to get the persons to buy-in to the programme. We have to train you because you must know what is your role as a mentor, what are your do's and don'ts," Greene pointed out.
She also urged interested persons to visit the CPA office to apply to become a mentor to a child.
Around the Web