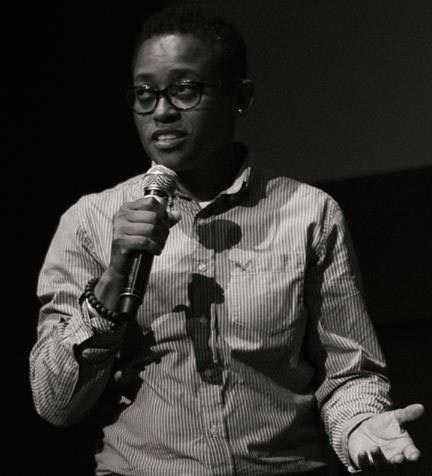 The Caribbean Film Academy (CAFA), together with EPIC Guyana, took a snippet of the recently concluded 2017 Caribbean Film Festival to the detainees of the Sophia Juvenile Detention Centre with screenings of Sunday and Art Connect.
CAFA co-founder Romola Lucas said the viewings presented an opportunity for the children to see lives similar to theirs, and see persons who were given an opportunity to become something better and took advantage of it.
The films, which were shown last Thursday, were followed by discussions with the children, who were able to engage and share their views. The workshop was held with the support of the academy's local member Sherlina Nageer.
"The first film had a lesson in there for them to learn about how they're living their lives and then the second film was relatable because the children were around their age, but also hopefully motivational/ inspirational…," Lucas said.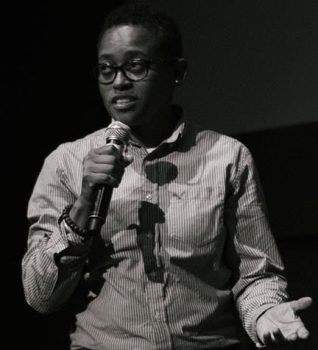 Described as "a look at salvation among imperfect circumstances," Sunday, by Jamaican filmmaker Kyle Chin, follows a gunman on the run who finds refuge in a neighbourhood church.
"He ended up dying and then the question was, did he change? Did the compassion the pastor showed him cause him to change but it was too late and so he ended up dying anyway?
And the kids they got into the story," Lucas said. "They understood what was happening to the guy and they were able to articulate what they learnt from it mostly is that you always get a chance and you need to forgive people, but even though it happens, even though you might change, it might be too late and people might not know that."
The other film, Art Connect, written and directed by Miquel Galofréis, is a documentary that tells the story of children in the community of Laventille, Trinidad, who find their redemption through an art project bearing that same moniker.
"… The way that the film was done is very, very human and you get to see these kids in the raw, and see them transform over time. So I really just wanted them to have that experience of being able to see that and then trying to process for themselves what that could mean in their own lives…," Lucas said.
"…That film they really connected with. They loved the kids and they loved to see how art impacted their lives and at the ending… they were each able to state how seeing the children in the film impacted them personally," Lucas shared. She said there was only "one little boy that we didn't get anything from, he was just quiet."
She said would be looking to deepen the relationship with EPIC Guyana, which spearheads frequent projects for the inmates at the centre, to provide more extended programmes for the children and engage in more "hands-on" activities.
Comments

The Customs Anti-Narcotic Unit (CANU) today said that Tiffini Collison, 26-years-old of F 21 Samaan Street Guyhoc Park, Georgetown posted four hammocks suspected to have been saturated with cocaine to an address in the USA through an International Courier Service in Georgetown sometime last week.

President David Granger (centre) today met  President of Chevron Africa and Latin America Exploration and Production Company,  Clay Neff (third from right).

Anthony Weiner   NEW YORK,  (Reuters) – Former U.S. Congressman Anthony Weiner was sentenced to 21 months in prison today for sending sexually explicit messages to a 15-year-old girl, setting off a scandal that played a role in the 2016 U.S.

A family's preparation for a memorial service ended tragically early yesterday morning when bandits stormed into their home in  East La Penitence and discharged several rounds, fatally wounding a man and injuring two of his brothers.

(Trinidad Express) The Trinidad and Tobago Defence Force and Coast Guard have been at the helm of a dramatic rescue of a family of four, including two small children, who lived in a car for four days after their home in Dominica was destroyed last Monday by Hurricane Maria.