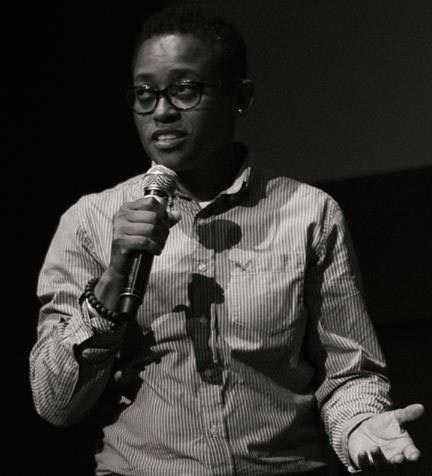 The Caribbean Film Academy (CAFA), together with EPIC Guyana, took a snippet of the recently concluded 2017 Caribbean Film Festival to the detainees of the Sophia Juvenile Detention Centre with screenings of Sunday and Art Connect.
CAFA co-founder Romola Lucas said the viewings presented an opportunity for the children to see lives similar to theirs, and see persons who were given an opportunity to become something better and took advantage of it.
The films, which were shown last Thursday, were followed by discussions with the children, who were able to engage and share their views. The workshop was held with the support of the academy's local member Sherlina Nageer.
"The first film had a lesson in there for them to learn about how they're living their lives and then the second film was relatable because the children were around their age, but also hopefully motivational/ inspirational…," Lucas said.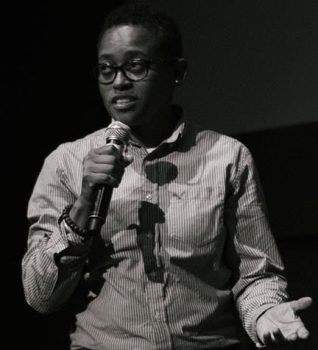 Described as "a look at salvation among imperfect circumstances," Sunday, by Jamaican filmmaker Kyle Chin, follows a gunman on the run who finds refuge in a neighbourhood church.
"He ended up dying and then the question was, did he change? Did the compassion the pastor showed him cause him to change but it was too late and so he ended up dying anyway?
And the kids they got into the story," Lucas said. "They understood what was happening to the guy and they were able to articulate what they learnt from it mostly is that you always get a chance and you need to forgive people, but even though it happens, even though you might change, it might be too late and people might not know that."
The other film, Art Connect, written and directed by Miquel Galofréis, is a documentary that tells the story of children in the community of Laventille, Trinidad, who find their redemption through an art project bearing that same moniker.
"… The way that the film was done is very, very human and you get to see these kids in the raw, and see them transform over time. So I really just wanted them to have that experience of being able to see that and then trying to process for themselves what that could mean in their own lives…," Lucas said.
"…That film they really connected with. They loved the kids and they loved to see how art impacted their lives and at the ending… they were each able to state how seeing the children in the film impacted them personally," Lucas shared. She said there was only "one little boy that we didn't get anything from, he was just quiet."
She said would be looking to deepen the relationship with EPIC Guyana, which spearheads frequent projects for the inmates at the centre, to provide more extended programmes for the children and engage in more "hands-on" activities.
Comments

SYDNEY,  (Reuters) – England's Jos Buttler struck a belligerent unbeaten 100 to set up a 16-run win over Australia in the third one-day international on Sunday, as the touring side took an unassailable 3-0 lead in the five-match series.

The Public Procurement Commission (PPC) hopes that by the end of this year debarment legislation would be in place as it will soon begin meeting with stakeholders on a draft.

A bill to provide a legal framework for the protection of witnesses was passed without amendment by the National Assembly on Friday evening despite arguments by the parliamentary opposition that it failed to take into account modern challenges.

The ownership of over $7 million in local and foreign currencies and several vehicles that were all seized during a raid by the Customs Anti-Narcotics Unit (CANU) at Soesdyke, East Bank Demerara on Friday has raised questions and a separate probe is expected to be launched.

Weeks after its major oil find at the offshore Ranger-1 well in the Stabroek Block, ExxonMobil's local subsidiary is preparing to begin drilling at the Pacora-1 well site in the same area.