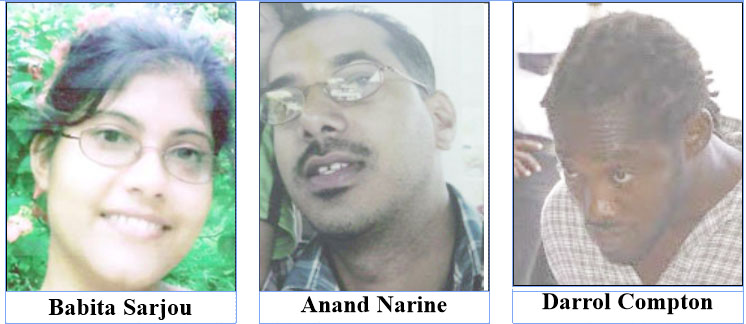 Chief Magistrate Ann McLennan yesterday found that a prima facie case had been made out against Anand Narine and Darrol Compton, who were both charged with the murder of Babita Sarjou.
During the continuation of the Preliminary Inquiry before the  Chief Magistrate, Police Prosecutor Neville Jeffers closed his case against the two accused.
Subsequently, the Chief Magistrate informed the two men that based on the whole of the evidence presented by the prosecution, she was of the opinion that a prima facie case had been made out against the two of them.
She then asked each accused, if they wished to say anything, to which Narine said no, while Compton stated that he did not know what was happening since his attorney was not present.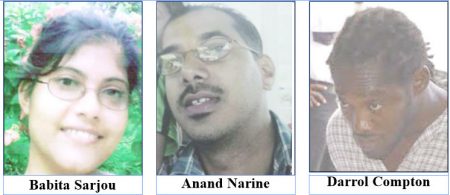 When asked if either of them wished to call any witnesses, Narine, with advice from his attorney Trotman, stated that he would be calling two to three witnesses.
Meanwhile, Compton said that he is unsure of what he should do. He was advised to get in contact with his attorney or get a new attorney, since his present attorney has been absent from the proceedings for the past eight months.
The accused will appear again before the Chief Magistrate today.
On the eve of Diwali, November 4, 2010, Sarjou left her Timehri home, having informed her family that after work she was going to view the annual motorcade with her husband, Narine and their four-year-old son.
She had promised she would be back home at around 9 that night. She was never seen or heard from again.
The suspected skeletal remains of Sarjou were unearthed in May, 2016, in Campbellville, in the yard of the residence of Narine, her estranged husband.
Comments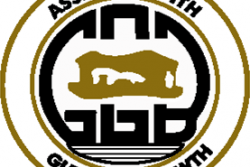 Following continuing concerns over health dangers from mercury, the Guyana Gold Board's laboratory at Upper Brickdam will close at the end of business today.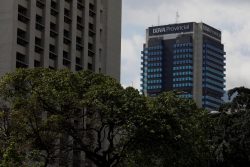 CARACAS,  (Reuters) – Venezuela's hyperinflation has turned the struggling OPEC nation's once-powerful banks into warehouses of useless cash that are worth a total of only $40 million, according to a Reuters analysis of regulatory data.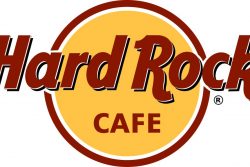 MovieTowne Guyana today announced that international restaurant chain Hard Rock Café will be one of its tenants when it opens up at Turkeyen.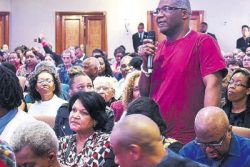 (Trinidad Guardian) Prime Minister Dr Keith Rowley yesterday urged T&T nationals in the United Kingdom to return home and help fight crime by sharing their experiences and expertise.