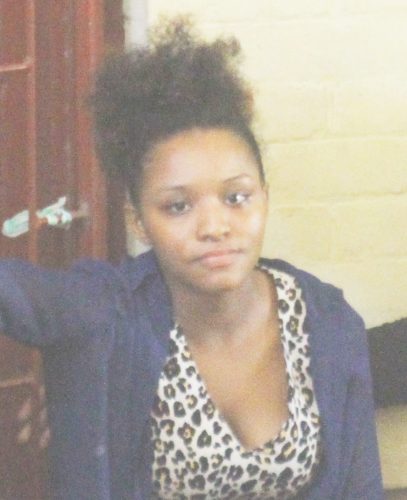 A reduction of bail was yesterday granted to Yuniyka Bovell, the Canadian woman who was charged in October with the possession of 3.5 pounds of heroin.
With the prosecution unable to immediately start her trial, Bovell's attorney made an appeal to Chief Magistrate Ann McLennan for a reduction, while noting that she was too poor to meet the $250,000 bail that was initially set.
Bovell, 19, of Guyhoc Park, is accused of having 1.602 kilogrammes (equivalent to 3.5 pounds), of heroin, in her possession on October 5 at the Cheddi Jagan International Airport, Timehri.
At the hearing yesterday, Customs Anti-Narcotic Unit Prosecutor Konyo Sandiford requested a month-long adjournment, since the drug was not analysed as yet.
Chief Magistrate McLennan granted the request and adjourned the matter. However, shortly after, Bovell's attorney returned to court and sought the bail reduction.
According to the attorney, Bovell and her family are very poor and thus unable to secure the initial amount of $250,000 set by the court. He asked the court to reduce the bail to $100,000 instead.
Chief Magistrate McLennan told the attorney that she would grant his request for a reduction but the figure would not be $100,000 since the offence in itself is not a bailable one. She noted that bail was only granted since the prosecution is unable to commence trial in a timely manner.
Bovell then had her bail reduced to $150,000, with the condition that she report to CANU headquarters every Friday at 9 to officer Joseph Inniss or Dexter Roberts. The defendant was also advised not to leave the jurisdiction of Guyana without informing the court.
The matter was then adjourned until February 5.
Comments
An intoxicated driver has been taken into custody following a fatal accident which occurred about 20:25hrs last night on the Letter Kenny Public Road, Corentyne, Berbice, the police say.

As part of a continuing investigation into recent carjackings, yesterday ranks of the Guyana Police Force during an intelligence-led operation intercepted two vehicles and detained four persons in 'A' Division.

Even as he posited that Guyana was unequally matched in negotiations with ExxonMobil and other multinationals, British Professor of Economics and Public Policy, Sir Paul Collier last evening cautioned against pulling back the contract with the US company and affiliates, saying it can spell doom for Guyana's investment climate.

-SPU representative says efficiency improved by 40-45% Photos by Dhanash Ramroop Grinding has resumed at the Enmore Sugar Estate factory in a bid to make use of cane in the fields and to attract prospective investors.

Fly Jamaica Airways crewmember Hugh Hall was caught with US$160,000 worth of cocaine taped to his legs after a flight, according to NBC news in New York.