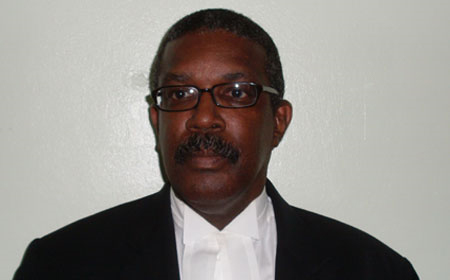 Despite assurances, Guyana-born Chief Justice (CJ) of Belize Kenneth Benjamin will be unable to deliver all 32 of his delayed judgments and this could result in the Belize Bar Association making good on its threat to file proceedings to have him removed from office for misconduct.
Amandala newspaper in a December 12 publication reported that Justice Benjamin will be unable to conclude the backlog by the end of the legal year.
"The old maxim that `justice delayed is justice denied,' has once more come to the forefront as it relates to the delayed judgments of Chief Justice Benjamin, some of which date as far back as 2010 and will not be completed by the end of the legal year next month, when the Supreme Court has its ceremonial opening to mark the beginning of the 2018 legal year", the newspaper said.
There is considerable local interest in this matter ….
To continue reading this article
Comments

(Trinidad Guardian) Environmental activist group Fishermen and Friends of the Sea (FFOS) has obtained an interim injunction barring the Government from continuing work on the first phase of the $400M Churchill Roosevelt Highway Extension to Manzanilla.

Three persons, including the widow of one of the two Pomeroon farmers shot dead on Sunday, have been taken into custody and police say one of them led detectives to the location of an arms cache that allegedly belonged to one of the deceased.

The $3.5 billion contract for the Mazaruni Prison expansion, over which BK International Inc.

The family of Marlon Fredericks, the mentally-challenged vendor who was fatally shot by a member of the city constabulary on Sunday, has lodged a report at the Police Complaints Authority (PCA) after a police force report on his cause of death contradicted the autopsy report.
Police in 'B' Division are searching for six suspects in connection with the recent shooting at De Velde, in the Berbice River.