Following an interview process held during the month of October 2016, the Guyana Football Federation (GFF) has officially appointed former Georgetown Football Association (GFA) secretary Althea Scipio as its new General Secretary.
Scipio, who entered the often tumultuous world of Guyana football under the Clifton Hicken Georgetown Football Association (GFA) administration, replaces Deidre Davis whose services was terminated June 22 last year. According to the federation, Davis's removal occurred owing to her "unsatisfactory performance".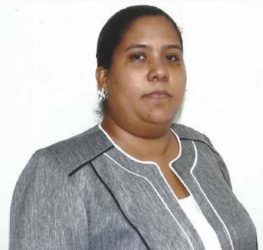 "Ms. Scipio served as an Assistant Superintendent in the Guyana Police Force (GPF) for approximately eight (8) years and as Honorary Secretary at the Georgetown Football Association (GFA) for approximately one year," a release from the GFF stated.
"During her tenure in the Police Force, the new GS honed her management and man management skills while performing various functions in the Police Force including forensics, community relations, media relations, security management and secretariat management.
"Ms. Scipio will now play a pivotal role in the ongoing restructuring process of the GFF's Secretariat, which has been embarked on by the Executive Committee, and, ultimately, the football fraternity as a whole. She will have the critical task of spearheading the successful and timely implementation of the Committee's vision," the release ended.
Around the Web