Local speed demons will push their start buttons today as their high-velocity machines line up for the Guyana Motor Racing &Sports Club 'Race of Champions' meet at the South Dakota Circuit.
Motor racing fans will see some of the fastest machines in the Caribbean in action but the drivers and riders are not about fun and games. Reality forces perspective and despite their innocuous exterior, the built-for-speed machines and the racers will invade the circuit with one game plan; to win as fast as possible.
The circuit will be transformed into a flammable speedway by the Sports Tuners, Street Tuners, and Group 1-4 drivers.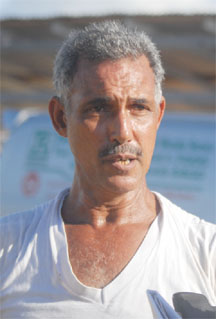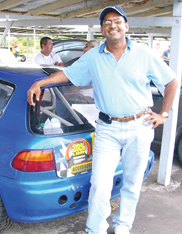 The four-wheel drivers will provide exhilarating, adrenaline-rushing excitement to race fans.
So too will the Super Bikers.
Some big names scheduled to put pedal to the metal include Kevin Jeffrey, Chet Singh, Roshan Ali, Sean Seejatan, Motilall Deodass, Rameez Mohamed, Danny Persaud, Kristian Jeffrey and super bikers, Matthew Vieira and Kevin Persaud. Today's activities will also see the return of legendary racer, Andrew King.
Racing fans will certainly have their money's worth since most of the competitors have highlighted the fact that their machines have been producing impressive lap timings.
The circuit is in perfect condition and fans should expect supersonic times.
In excess of 15 races are carded for the day and the entrance fee to the circuit is $1,000 for adults and $500 for children.
Engines start at 09:00hrs.
Around the Web