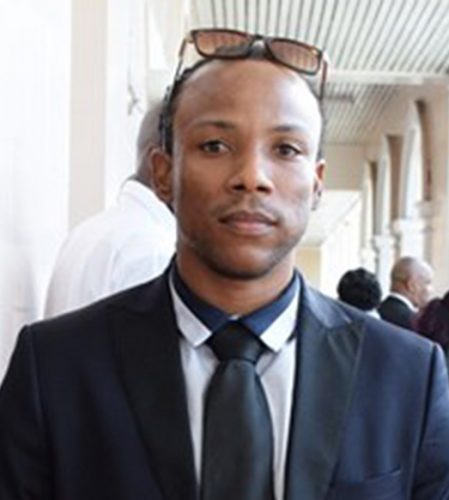 Jermaine Figueira, a former executive of the Upper Demerara Football Association (UDFA) and current APNU/AFC Parliamentarian is upset at the state of football in Upper Demerara.
"Football in the Upper Demerara association is at a dismal low. Players are losing interest in the game and nothing of value is being done to ignite or spark the interest and love of the game the players once had."
Figueira laid the blame squarely at the feet of the UDFA.
"The association has not done anything of significance to aid in the promotion of the sport in a substantial way. What in the UDFA is being done to nurture the next generation of players who want to play football?
"Why hasn't there been a properly structured youth league or several levels of knockout tournaments?"
According to Figueira the UDFA only ….
To continue reading this article
Comments

The Guyana Defence Force (GDF) rugby outfit marched all over the Pepsi Hornets yesterday with a 41-10 trouncing when the Bounty Farm 15's league continued Sunday at the National Park.

Boxing and Track and Field are expected to be Guyana's best bet for medals at this year's South American Youth Games in Chile.

By Noelle Smith Laurie Adonis is a top notch rugby coach, one of the bets in the country.

Colts secured berths to the first and second-division finals while Pacesetters clinched a berth to the U23 final when the Georgetown Amateur Basketball Association (GABA) League Championship continued on Sunday.
Den Amstel, Soesdyke Falcons and Ann's Grove secured quarterfinal berths, when the Hamilton Green Football Championship continued on Sunday at the Victoria Community ground.