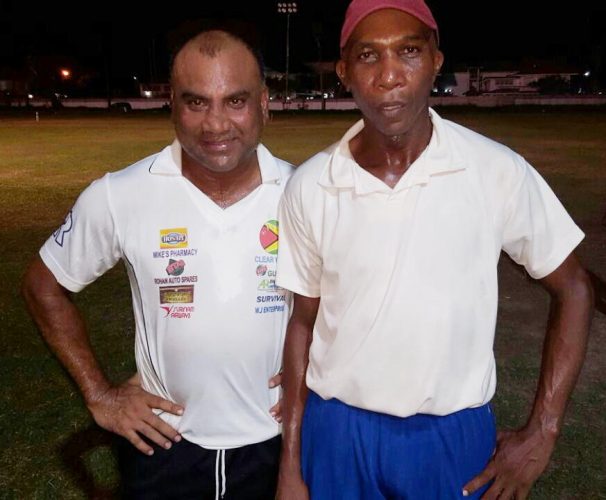 Sensible batting by Shawn Massiah led a Floodlights XI to a convincing six-wicket win over Parika Defenders in a specially arranged T20 match under lights at the Demerara Cricket Club ground last Friday night. He was supported by Patrick Khan with 33 and Ricky Deonarain with an unbeaten 25.
In the bowling department, he got support from Anil Beharry with 3 for 10.
The visitors won the toss and chose to take first strike in excellent weather for cricket. They lost opener M. Chatram for a duck and M. Balgobin for three.
Jerome Basdeo joined the other opener Dubraj Singh and together they put together a fine partnership of 103 runs for the third wicket. They blasted the bowling ….
To continue reading this article
Comments

The Guyana Defence Force (GDF) rugby outfit marched all over the Pepsi Hornets yesterday with a 41-10 trouncing when the Bounty Farm 15's league continued Sunday at the National Park.

Boxing and Track and Field are expected to be Guyana's best bet for medals at this year's South American Youth Games in Chile.

By Noelle Smith Laurie Adonis is a top notch rugby coach, one of the bets in the country.

Colts secured berths to the first and second-division finals while Pacesetters clinched a berth to the U23 final when the Georgetown Amateur Basketball Association (GABA) League Championship continued on Sunday.
Den Amstel, Soesdyke Falcons and Ann's Grove secured quarterfinal berths, when the Hamilton Green Football Championship continued on Sunday at the Victoria Community ground.