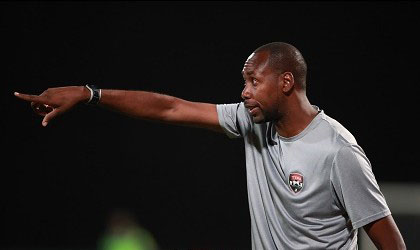 PORT OF SPAIN, Trinidad,CMC – Head coach, Dennis Lawrence, says Trinidad and Tobago will be keeping their heads up against mighty Mexico, despite already suffering elimination from the 2018 CONCACAF World Cup qualifying campaign.
T&T will be playing only for pride when they take on the confederation giants at the Estadio Alfonso Lastras in San Luis Potosí today, in the penultimate match of the campaign.
"It's a very difficult place to come. We already know where Mexico are in the CONCACAF region, a very powerful team," the NewsDay here quoted Lawrence as saying.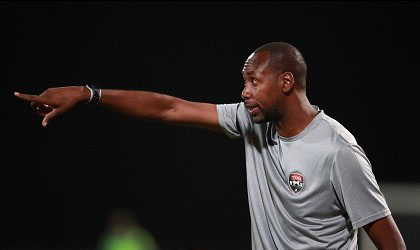 "We need to make sure we're very organised and we're going to give it our best shot."
T&T have endured a wretched run, winning a single game to lie bottom of the six-nation standings on three points, with just four goals to their credit.
Mexico, in contrast, are unbeaten and have already qualified for next year's showpiece with 18 points from five wins and three draws.
T&T's chances of a positive result have been further complicated by injury to Colorado Rapids defender Mekeil Williams and midfielder Leston Paul coming down with an illness that has also affected other members of the squad, and Lawrence admitted this would force him to make adjustments to his approach to the contest.  "We had a situation with a couple of the boys going down with some sort of virus. Leston Paul is still struggling a bit [but] a couple of the others have managed to overcome it," the former T&T defender said.
"We have the situation with Mekeil Williams who came in injured from Colorado from the last game that he played. We're still monitoring that. It doesn't look the best at the moment for Mekeil.
"We're still working on Leston to see if he recovers in time. Apart from that, all the other boys are in good condition."
He added: "The injury concern and the illness has affected in terms of what I got in my head but I'm more or less there in terms of the starting XI for the game."
Today's game will be one of two in five days for Trinidad, with their final encounter of the campaign coming against powerhouses United States next Tuesday here at the Ato Boldon Stadium.
And with the games of academic interest only, Lawrence said he was already looking to the future development of Trinidad's football.
"We need to start thinking about the future.
We need to start thinking about going ahead and putting together our developmental structure to ensure that we don't end up in this type of situation again."
Around the Web