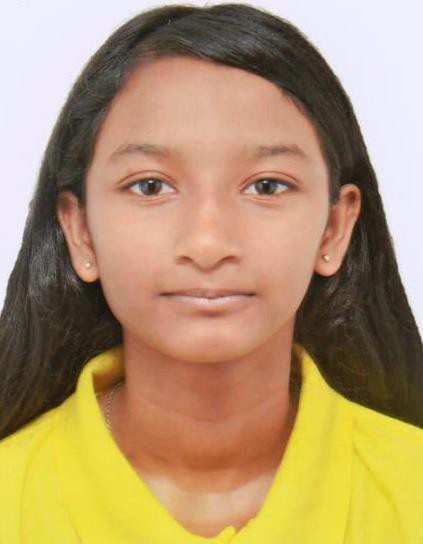 Guyana's Priyanna Ramdhani ended her participation at the Pan American Badminton Federation Young Talents Camp held November 9-15 in Paramaribo, Suriname and then participated in the Suriname Open Inter-national Championships held at the Ismay Van Wilgen Sporthal Nov-ember 16-18 losing in the second round.
According to a release from the Guyana Badminton Association (GBA) the 2017 Young Talents Camp was held twice daily under the direction of the Pan American Coach Martijn van Dooremlen.
Priyanna next took part in the Suriname Open Seniors International Championships (a requirement for all the Young Talents Camp participants) which was aimed at getting higher world ranking points and also to measure the training methods for future developments.
Coming up against the number-one seed Fernanda Sayonara Rivva of Peru in the second round, Ramdhani lost 14-21, 8-21.
Ramdhani and Chequeda De Boulet of Trinidad and Tobago defeated Faith Sariman and Chaista Somemodipoero of Suriname in the second round 21-11, 21-13 to reach the quarter finals of the ladies doubles where they were defeated by Suriname's Shemara Lindveld and Santusha Ramzan 15-21, 11-21.
Ramdhani and Danney Chen also reached the second round of the mixed doubles before losing an exciting three setter to Jonathan Thorpe and Tamisha Williams of Barbados 23-21, 9-21, 12-21.
Comments

The Leon Johnson-led Guyana Jaguars cricket team returned home yesterday following their semifinal exit on Thursday taking a lot of positives from the Cricket West Indies (CWI) Regional Super50 tournament.

National player Chelsea Edghill will not participate in the upcoming Commonwealth Games a close associate of the Guyana Table Tennis Association (GTTA) has revealed.

The Athletic Association of Guyana (AAG) has confirmed its list of athletes picked to represent the nation at the 2018 Commonwealth Games.
Some two weeks after the tournament was expected to conclude, the final of the Guyana Cricket Board (GCB)/Dave West Indian Imports Under-15 tournament 2018 is set to take place today at the Georgetown Cricket Club (GCC) Ground, Bourda, weather permitting.

Former West Indies captain, Ramnaresh Sarwan and friends have decided to sponsor two tournaments in Berbice in an effort to assist the development of the game in the Ancient County.