It is a significant truth that World Chess Champion Norway's Magnus Carlsen, 26, the person who holds the highest chess rating in the world at 2832, cannot be sidelined for long. Following an unsteady performance at the renowned

2017 Altibox Norway Chess Tournament, Carlsen rebounded with alacrity at the Grand Chess Tour Paris immediately after he completed the Norway tournament. The world champ dominated the Rapid category of the Paris tournament ahead of seven top ten competitors and entered the Blitz section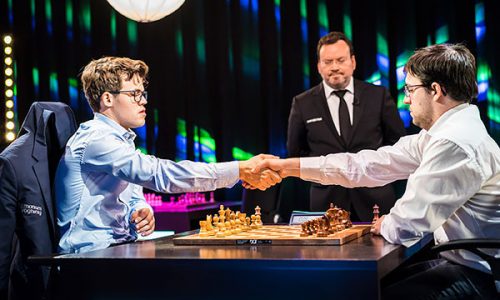 with confidence. In an exciting playoff with France's Maxime Vachier-Lagrave, Carlsen demonstrated his superiority in speed chess as he bested his game opponent by a 1.5 – 0.5 points margin. The champ has not lost a playoff nor tiebreaker since 2007.
After comprehensively winning the Grand Chess Tour Paris (Rapid and Blitz), Carlsen moved on to the Grand Chess Tour Leuven, Belgium. Another combination of Rapid and Blitz games, this tournament started on June 28 and ends today. Some of other participants are Vachier-Lagrave, Wesley So, Vishy Anand, Anish Giri, Vladimir Kramnik, Levon Aronian and Vassily Ivanchuk. The prize fund is US$150,000.
The most anticipated match of the first round of the tournament was Carlsen vs Aronian, since Aronian had claimed victories over Carlsen at the Norway and Grenke tournaments.  This time, however, Carlsen prevailed handsomely, beating his opponent in a fiery queen's pawn game. As he did at Altibox, Kramnik again defeated his famous rival Anand, and Vachier-Lagrave beat Ivanchuk. After six scintillating rounds of the Rapid tournament, however, American grandmaster So had engineered victories over Carlsen, Anand, Kramnik and Baadur Jobova. So was leading the tournament with 10 points, a clear two-point lead over Vachier-Lagrave and Carlsen.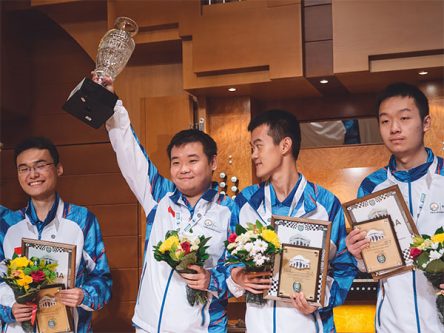 In local chess news, the Berbice arm of the Guyana Chess Federation (GCF) will be launched officially at the University of Guyana, Tain campus today. The principal action of this exercise is to popularize chess in Berbice and engineer a romantic throwback to the 1970s, when the royal game was blooming among the common folk. The county of Berbice had boasted the national junior and senior champions in Kriskal Persaud who still lives in Rose Hall. A fulfilling programme has been promised by the GCF's Berbice representative Krisnanand Raghunandan.
Meanwhile, Guyana was represented at the Caribbean and Central America Under-20 Chess Championships in Barbados last week through the auspices of the National Sports Commission and GCF President James Bond. Guyana's reps were Saeed Ali and his sister Sheriffa Ali.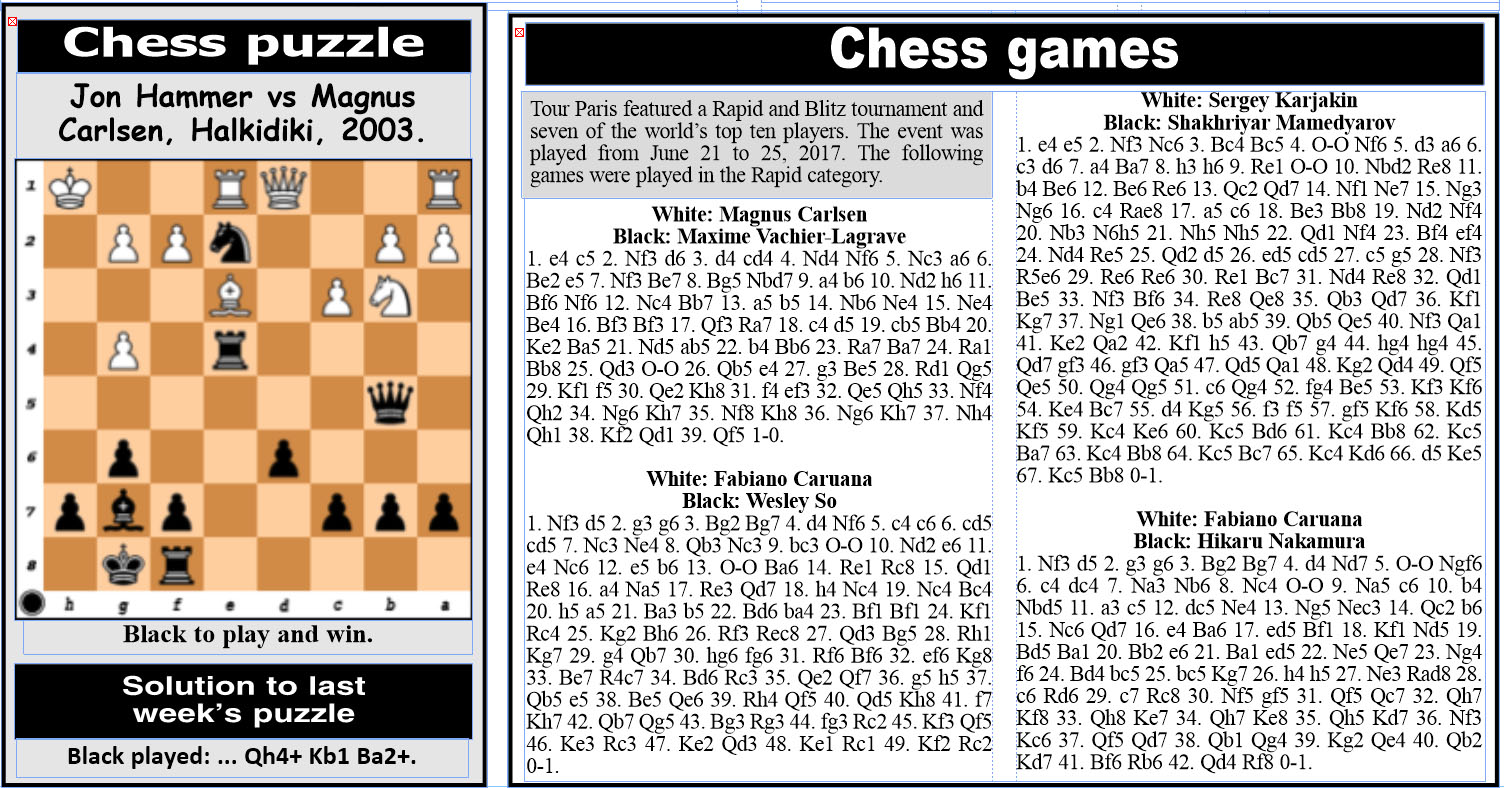 Around the Web