Teimour Radjabov, a chess grandmaster from Azerbaijan who is ranked Number 32 in the world, placed first in the recent FIDE Grand Prix in Geneva. He defeated Ian Nepomniachtchi in the final game to win by half-a-point. Radjabov's victory ended a drought that had plagued the grandmaster for some time and puts him in contention to qualify for a place in the Candidates Tournament. Two persons will qualify for the Candidates based on their performances in the four Grand Prix competitions. One Grand Prix remains to be contested in Spain shortly.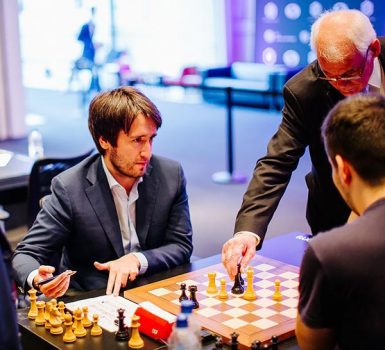 Twenty-four of the world's best chess players are competing in the Grand Prix with 18 of them participating in each of the tournaments. A win is worth 170 Grand Prix points, and the points for shared places are totalled and then split evenly. Five players are the principal contenders in this category. They are:
Shakhriyar Mamedyarov – Azerbaijan – 340 points
Alexander Grischuk – Russia – 336
Teimour Radjabov – Azerbaijan  – 241
Ding Liren – China – 240
Maxime Vachier-Lagrave – France – 211
Whoever wins the Candidates has an opportunity to challenge world champion Magnus Carlsen for the title. The last winner of the Candidates was Russia's Sergey Karjakin who has already qualified once more to participate.
In other international chess news, China's Wei Yi, 18, dominated the strong Danzhou chess tournament finishing in first place without losing a game. From nine games, Wei won four and drew five. His performance in this tournament catapulted him to the Number 14 spot in the world chess rankings. Wei finished ahead of his countryman Ding Liren who is ranked at Number 10 in the world.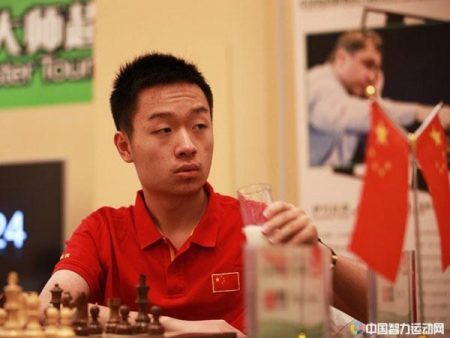 Meanwhile, following an interminable period of non-activity, chess is back in the local arena. A one-day tournament would be held today from 10 am at the National Racquet Centre. The tournament is rapid play, with each player having 25 minutes on his clock to complete the game. All chess players are invited to participate in the tournament.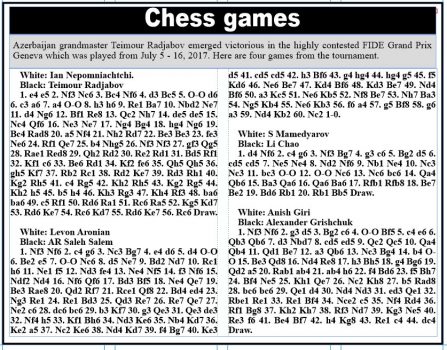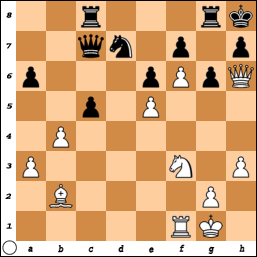 Around the Web