One of the selected aspirations of a chess grandmaster is to become a world chess champion. Very few achieve such a distinction, but eligible grandmasters keep entering tournaments which offer them an opportunity to face the world champion, hoping for the best.

One such tournament, which offers a participating grandmaster an opportunity at fulfilling this desire, is the 2017 FIDE World Cup, currently being held in Tbilisi, Georgia. The winner and runner-up automatically qualify for the significant Candidates Tournament, joining other entrants who qualify via other routes. One hundred and twenty-eight grandmasters began the World Cup based on their rankings, but only two will be successful. Already some of the world's top ten chess players have been eliminated, including world champion Magnus Carlsen of Norway.
It is inexplicable that the champ considered participation in the 2017 World Cup. Naturally, it was a bold and courageous thing to do, but it was not necessary. He's the world champ; he cannot qualify to play himself.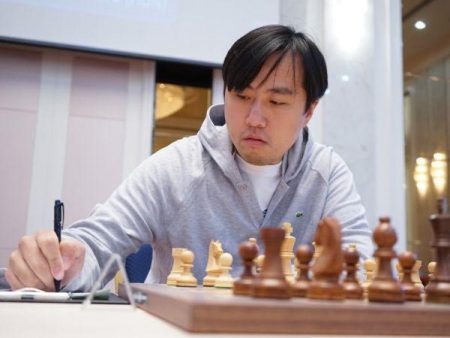 Perhaps Carlsen required the practice. But notwithstanding that, Carlsen's participation lent an air of sophistication to the event. It meant more media coverage, and Bu Xiangzhi of China had the opportunity to defeat him.
Russia's Sergey Karjakin is the only qualifier for the March 2018 Candidates Tournament so far. His eligibility stems from the fact that he opposed Carlsen for the world championship title in 2016, and lost. A former challenger is automatically seeded to the Candidates Tournament. Seven other grandmasters will be added and they will qualify as follows:
The winner and runner-up of the World Cup in Tbilisi.
The top two finishers in the World Chess Grand Prix Series.
The two players with the highest average 2017  ratings.
A wild card choice.
The winner of the March 2018 Candidates Tournament, set for Berlin, Germany, will challenge Carlsen for the world title in November 2018. For the Candidates, the underlying idea is to amass the strongest chess grandmasters under a single roof. The challenger, therefore, would be a worthy opponent for Carlsen. It is not clear how the wild card candidate would be chosen. Usually, the wildcard is the organizer's nominee so at this point there is no clue of who it would be. However, it has been reported that any likely candidate will have a chess rating of 2725. And there are about 30 grandmasters who have reached that peak. We will have to wait and see.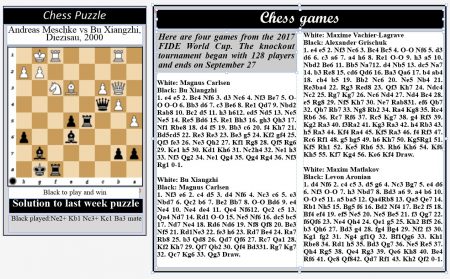 At the time of writing, there were 16 participants remaining in the World Cup. The Ukrainian grandmaster Vassily Ivanchuk, the Armenian grandmaster Levon Aronian and the Chinese grandmaster Ding Liren, were through to the fifth round of the tournament. Also winning their games were US grandmaster Wesley So, Russia's Peter Svidler and France's Maxime Vachier-Lagrave.
Around the Web