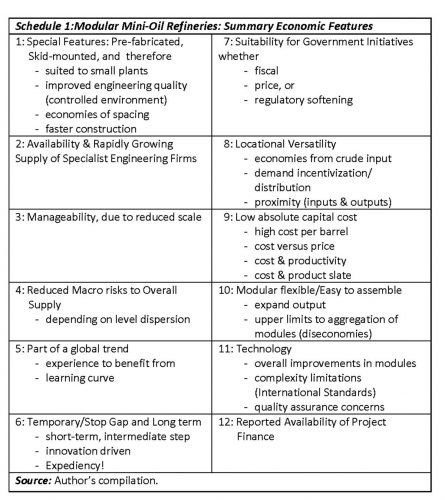 Introduction: Proviso
It is worth repeating: my two previous columns had sought to make it abundantly clear that if a local oil refinery is established, which is wholly owned, managed and operationalized, either separately, or through a partnership (or some other joint


arrangement), involving only 1) foreign investors (whether private, state, or some combination thereof), or 2) domestic private investors, this would be acceptable in my judgement, subject to one important proviso or caveat.
That proviso is, there should be no out-of-the-ordinary (or special) support, provided by the Government of Guyana/state to the venture that is designed to secure in a significant way its viability or profitability. Such a venture should be based entirely on commercial criteria. And from that vantage point, it follows there should be: 1) no extraordinary transfer of taxpayers' funds to the refinery's financiers, and, specifically, ….
To continue reading this article
Comments

Introduction Last week's column was aimed at walking readers who are unfamiliar with economic feasibility studies, through the PowerPoint presentation by Pedro Haas of Hartree Partners, on the feasibility study for a state-owned Guyana refinery.

Introduction Today's column aims at walking readers through the Guyana Refinery Study, presented in a talk by Pedro Haas of Hartree Partners, in May this year.

Introduction Last Sunday's column (September 3) marked one year of uninterrupted weekly articles addressing the topic: 'Guyana in the coming time of its oil and gas industry, circa 2020'.

Introduction – Re-cap As posited last week, it is my view that the true essence of an oil refinery that is deemed local, lies in its type (form) of ownership, management, and operationalized control.

Introduction As indicated last week, today's column initiates a presentation in the coming weeks, of my considered view on the efficacy of Guyana establishing a local oil refinery, in order to exhaust successfully the potential benefits of its recent oil and gas discoveries.