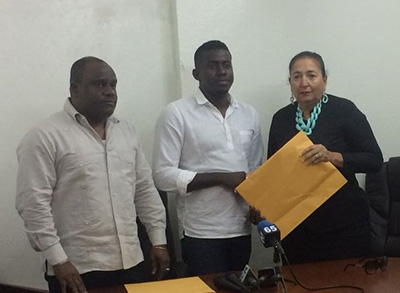 The Parking Meter Renegotiation Committee yesterday handed over its final report of recommendations for the amendment of the contract and bylaws governing the parking meter agreement between the Georgetown Mayor and City Council (M&CC) and Smart City Solutions.
Chairman of the Committee Akeem Peter said that he believes that the group has been able to come to an amicable agreement with both sides, and noted that among the recommendations is for the reduction of parking fees by 40% or more.
He said it was also recommended that an oversight body be appointed to decide on how arbitration should be dealt with.
Although Peter would not delve into the details of the report, it was related that the recommendations will be discussed during an extraordinary statutory meeting, which Mayor Patricia Chase-Green said may be held before the end of this week.
The committee was tasked with renegotiating the current contract and its amendments and re-examining the by-laws so improvements can be made.
Around the Web