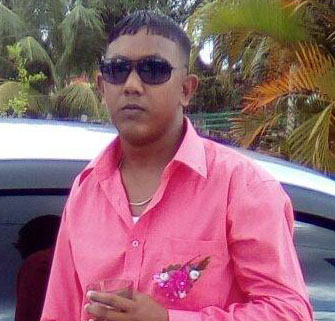 One of the suspects in the murder of Ishwar Ramanah, the Kaneville machine operator who recently succumbed after being shot during a home invasion last month, has been arrested and police say he was positively identified during an identification parade last Friday.
Commander of 'A' Division Marlon Chapman yesterday told Sunday Stabroek that the suspect, who was arrested last week, was positively identified as one of the three suspects.
The suspect was previously charged with armed robbery and was placed on bail. It is unclear if he was convicted for the crime or was freed.
He is expected to be charged with the murder this week.
Ramanah, called 'Jack,' of 624 Macaw Drive, Kaneville, East Bank Demerara, was shot in the abdomen minutes after midnight on December 13th, 2017, after armed bandits invaded his house, where a birthday dinner had just concluded.
The 15-minute attack was carried out by two gunmen, while a third man served as their lookout.
Ramanah, who was robbed of two gold chains, was subsequently rushed to the East Bank Demerara Regional Hospital, where he was treated before being transferred to the George-town Public Hospital, where he underwent a six-hour-long surgery.
He succumbed to his injuries on January 13th.
An autopsy revealed that Ramanah died as a result of complications from the wound he sustained.
Hansraj Ramanah, the dead man's father, had related to this newspaper that the two bandits, who had their jerseys wrapped around their faces, stormed his son's home. At that point, Ramanah had gone to take a bath, leaving his wife and a friend sitting on the veranda.
"She [Ramanah's wife] said that one of them slap she up and tell she to be quiet but she continue to scream and one of them grab the friend and they had a lil fight and the friend hit one of them in his chest with a hammer and then one of the bandit tell the other to shoot the man that was fighting but at the time he [Ramanah] was coming out of his room and the bandit shoot he instead," Hansraj recalled.
As a result, he said Ramanah collapsed and the shooter then grabbed the chains from Ramanah before escaping with his accomplices.
Around the Web