Lennox De Nobrega the driver accused of causing the death of a teen along Mandela Avenue, was yesterday found not guilty of the crime and freed after a court found that it was the actions of the deceased that led to his own demise.
The charge against De Nobrega had stated that on October 14th, he drove motor vehicle PRR 7624 on Mandela Avenue in a manner dangerous to the public, thereby causing the death of 17-year-old Jhamallie Niles.
Five witnesses testified at his trial and De Nobrega led his defence by stepping into the witness box to tell his side of the story.
Delivering the verdict yesterday, Chief Magistrate Ann McLennan stated that the evidence presented by one of the witnesses did not suggest that the accused was driving fast. She further stated that the court found that the driver did what any competent driver would have done. The court also found that the prosecution failed to prove its case against him and that it was the deceased person's actions that caused his death.
The Chief Magistrate then found the man not guilty and dismissed the charge against him.
A prosecution witness Aveledo Lindie, who had been driving along the road at the time of the accident, had testified that Niles had run into the oncoming traffic.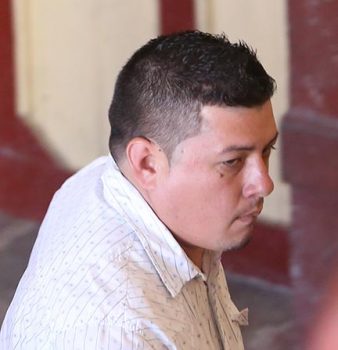 Lindie said that when he realised that the person was not stopping, he honked his horn and slowed down his vehicle but the individual still didn't stop, causing him to turn off at the left side of the road and stop. He noted traffic that was coming from the other direction and realised that there was traffic coming and the person that was running had run into the pathway of the first vehicle coming from that direction.
After the prosecution closed its case, De Nobrega got into the witness box and stated that at the time of the accident he was driving along the road and cars coming from the opposite direction with their high beam lights on made it hard for him to see. He then stated that all he saw was a shadow. De Nobrega, during cross-examination by the prosecutor, had also stated that a breathalyser test taken after the accident showed that he had alcohol in his system but it was due to the Listerine mouthwash he had used that night.
Around the Web