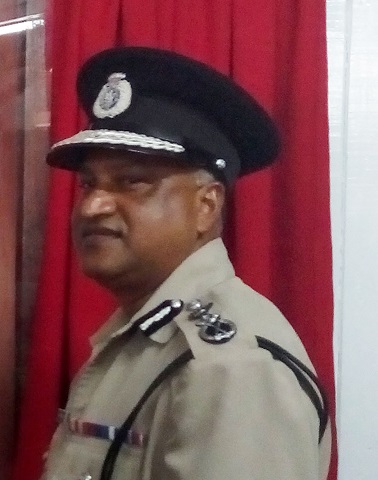 The Commission of Inquiry (CoI) set up to investigate the 2008 Lindo Creek massacre has called on outgoing Police Commissioner Seelall Persaud to attend an interview.
"Well, they asked for an interview. I don't know if that is appearing before the CoI or it means something else," Persaud told reporters on Wednesday, when asked if he will be appearing before the Commission.
At the time of the killings, Persaud was serving as Crime Chief.
The CoI was established on January 31st to inquire into the circumstances surrounding the killings of Cecil Arokium, Dax Arokium, Horace Drakes, Bonny Harry, Lancelot Lee, Compton Speirs, Nigel Torres and Clifton Berry Wong on or about 21st day of June, 2008, and to report its findings and recommendations to President David Granger.
Burnt human bones and skulls had been discovered on June 21st, 2008 by Leonard Arokium, owner of the Lindo Creek mining camp. DNA tests done in Jamaica several years later confirmed that the remains had belonged to the miners, inclusive of Arokium's son and his brother. The men were mining for diamonds at the location when they met their gruesome deaths. After the miners were slaughtered, their bodies and belongings were burnt. Although a large find had been reported at the camp, there was no trace of any diamonds when the remains were found.
Speaking shortly after his passing out parade at the Police Sports Club, Eve Leary, on Wednesday, Persaud told reporters that shortly after its establishment the commission requested files from the police. He said they were submitted immediately.
The Lindo Creek CoI is the first of what the APNU+AFC government has said will be a series of inquiries into the hundreds of killings that occurred during a crime wave that began in 2002 under the former PPP/C government.
Around the Web