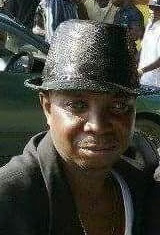 A Number Four Village, West Coast Berbice man died yesterday morning after jumping into the path of a car that was driving along the Number Five Village Public Road.
Dwayne Schultz, 48, reportedly jumped into the vehicle's path around 6.30 am yesterday. He was subsequently pronounced dead on arrival at the Fort Wellington Public Hospital.
Despite the reported circumstances leading to Shultz's death, the 39-year-old Bath Settlement, West Coast Berbice resident who was driving the car, PNN 3769, was taken into custody.
A police statement said a breathalyser test was administered and no alcohol was detected in his breath.
Meanwhile, an aunt of Schultz recounted that she saw him yesterday morning with a "big bag on his back with a pants and no shirt."
The woman, who did not want to be named, said she called on her sister, who resides aback of her, and informed her that Schultz, an electrician, was leaving with a bag on his back. The woman said, "He was taking his clothes out and throwing it in the trench and when he finish doing that he walk and go out, and me and she now go take out the clothes from the trench, [then] we come by me and we hear something happen on the road. B'time we run out it did done happen," she added.
According to relatives, Schultz, who would normally drink, began to act strange after relatives refused to give him any alcohol since he was not feeling well over the previous few days. They said the man had also threatened to kill himself.
Around the Web