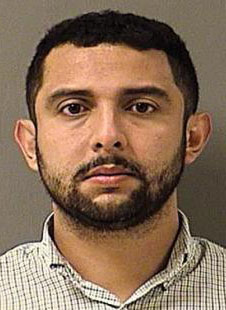 A Guyanese was among two men arrested and charged after being allegedly found with approximately 70 pounds of marijuana during a routine traffic stop in the United States, Stillwater County News has reported.
According to the report, Bing Yuan Liang, 46, and James Yannick Van Sluytman, 32, have now been charged with one felony count of possession of dangerous drugs with intent to distribute and are now being held at the Yellowstone County Detention Facility, in Montana, with bail set at US$125,000 each.
The report said that Bing and Van Sluytman were in a rented car on January 16th at 2 pm when a Montana Highway Patrol trooper observed that the car was travelling well below the speed limit, according to court documents filed by the Stillwater County Attorney's Office.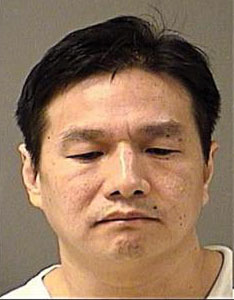 When the patrol car passed the car, it veered onto the shoulder of the road, then pulled into the passing lane without using a signal. The trooper pulled over and allowed the vehicle to pass him, at which point he pulled behind it and activated his top lights. One mile later, the car stopped, "swerving on to the shoulder several times before stopping," the report said.
Van Sluytman was driving what he said was a rental vehicle and was identified after producing a Guyanese passport. It was at this point that the trooper noted oranges and orange peels strewn about the car. He knew from training that oranges are often used to mask the odor of drugs and that rental cars are often used by drug trafficking as they are reliable and prevent law enforcement from forfeiting the trafficker's personal vehicle, according to the court documents.
Van Sluytman told the trooper he lived in Guyana and had flown to Seattle to visit Bing.
He said the pair were on their way to North Dakota to sell soy sauce and Chinese seasonings and that he planned to fly back to Guyana from North Dakota. However, he was unable to give the trooper the name of the city in North Dakota that the men were en route to.
Bing told police they were on their way to Chicago to sell beauty products.
Van Sluytman gave the trooper permission to search the car and he found approximately 70 pounds of suspected marijuana in vacuum sealed packages and US$1,700 in cash. The two men were then arrested.
Around the Web