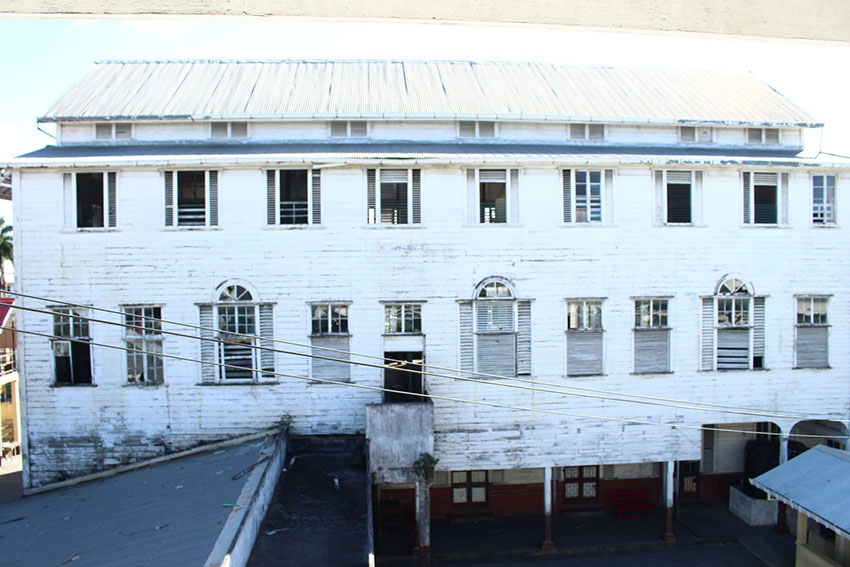 Minister of State Joseph Harmon on Friday announced that Courtney Benn Contracting Services Limited has been awarded a $352.7 million contract for the construction of a new building for St. Rose's High School and the works are expected to begin in August.
Harmon told reporters during a post-Cabinet press briefing that neither the demolition of the building nor the construction could commence as yet as teaching is still ongoing at the school.
The contract, which was awarded to Courtney Benn Contracting Services Limited by the National Procurement and Tender Administration Board, was one noted by Cabinet during its sub-committee's most recent deliberations.
The company had been one of four bidders for the construction project. The others were: Builders Hardware and General Supplies (whose bid for the project was $401.6 million), Chung's Global Enterprise ($344.3 million) and Sattaur Mohammed and Sons Construction ($370 million). The engineer's estimate for the project was $450.6 million. Asked when the project, which has been on the government's agenda for some time, will get off the ground, Harmon explained that it is now for the contractor and the procuring entity to actually sign the contract and begin the work.
"I believe that because it is a school, that these works more likely will commence during the August holidays so that it does not interfere [with or] interrupt the actual school work that is taking place. As you know, St. Rose's is still an active secondary school," he said.
He noted that this contact would complement one previously awarded for the demolition of the building.
The aged building is located on Church Street.
Around the Web