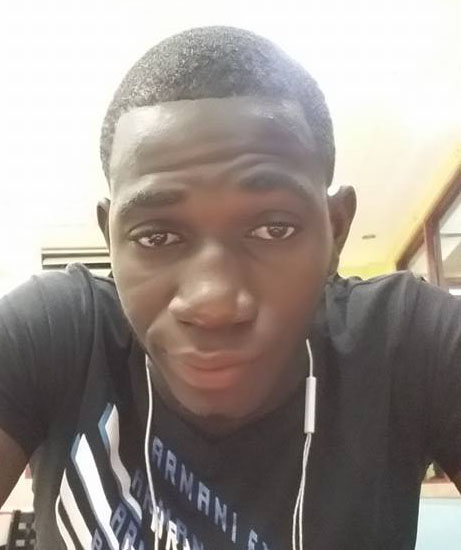 Rishawn Pierre, the driver of the car that collided with a  lorry laden with lumber last Tuesday along the Linden-Soesdyke Highway has been charged with two counts of causing death by dangerous driving and placed on a total of $1M bail.
It is alleged that on May 1, Pierre, 23, a resident of D'Urban Street, Lodge drove motor vehicle PNN 1278 in a manner dangerous to the public, thereby causing the deaths of police constable Theon Hope and Quason Anthony.
Pierre pleaded not guilty to the charges when he appeared last week before Magistrate Clive Nurse in the Linden Magistrate's Court.
He was granted $500,000 bail on each charge and the matter was adjourned to June 4.
The accident had occurred around 7.30am last week Tuesday in the vicinity of Loo Creek, Linden-Soesdyke Highway as the men were returning to Georgetown having travelled to Linden to attend Linden Town Week activities on April 29.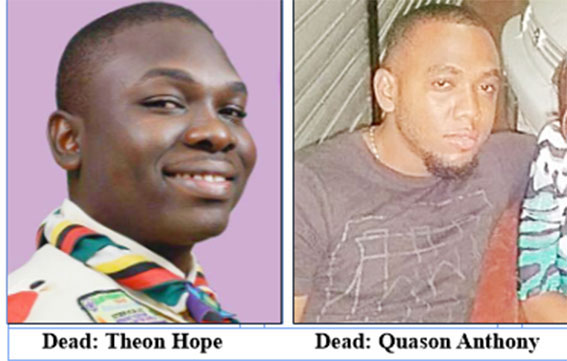 While 24-year-old Hope, a resident of Lamaha Park and Anthony, a taxi driver of 124 East Half Regent Street, Bourda succumbed to their injuries, 20-year-old Jermain Samuels of Haley Street, Werk-en-Rust who was also an occupant of the vehicle was admitted to the Linden Hospital Complex with a fractured skull.
Pierre managed to escape unharmed and was taken into police custody.
The police in a statement had said that enquiries disclosed that the men were travelling in motor vehicle PNN 1278 which was proceeding north, allegedly at a fast rate, when it collided with the rear of motor lorry GWW 8443, trailer TWW 8912 which was laden with lumber, and was travelling in the same direction.
This resulted in one of the pieces of lumber piercing the exterior of the motor car.
Around the Web