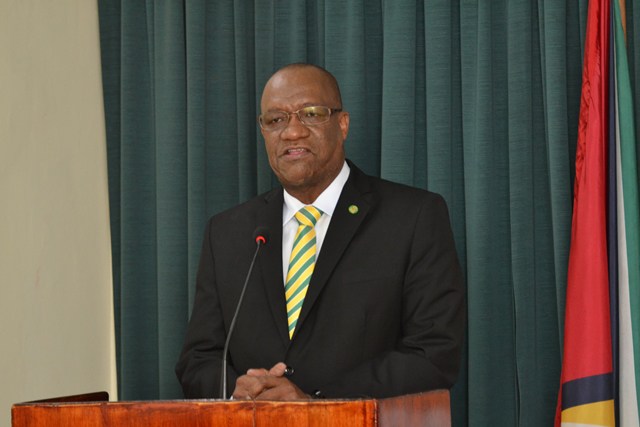 A $40M contract for the review of an Environmental Impact Assessment (EIA) of Esso Exploration and Petroleum Guyana Limited (EEPGL)'s Liza Phase 2 development project was noted by Cabinet at its meeting on Tuesday, Minister of State Joseph Harmon announced yesterday.
Harmon made this announcement during a post-cabinet briefing held at the Ministry of the Presidency.
He informed that EEPGL is seeking environmental authorisation for the second phase of development of the Liza field which is located in the eastern half of the Stabroek Block. The contract has been awarded to Ramboll US Corporation for the sum of $40, 379, 000. EEPGL is an affiliate of the ExxonMobil group.
In response to questions from the media, Harmon explained that the contractor will be paid by EEPGL. "It is part of the payment arrangement. This (the contract) is to be paid directly to the EPA for this work", he said while adding that the contract is to be executed under the Environmental Protection Agency (EPA).
"It is the EPA certification that is important", Harmon said adding that "What this company is doing is filling in on some capacity deficiencies at the EPA so that it is the EPA that has to certify at the end of the day. So it is basically bringing in capacity to EPA to do its work. It is not …EPA reneging on its responsibility…it is under the supervision of the EPA".
Around the Web