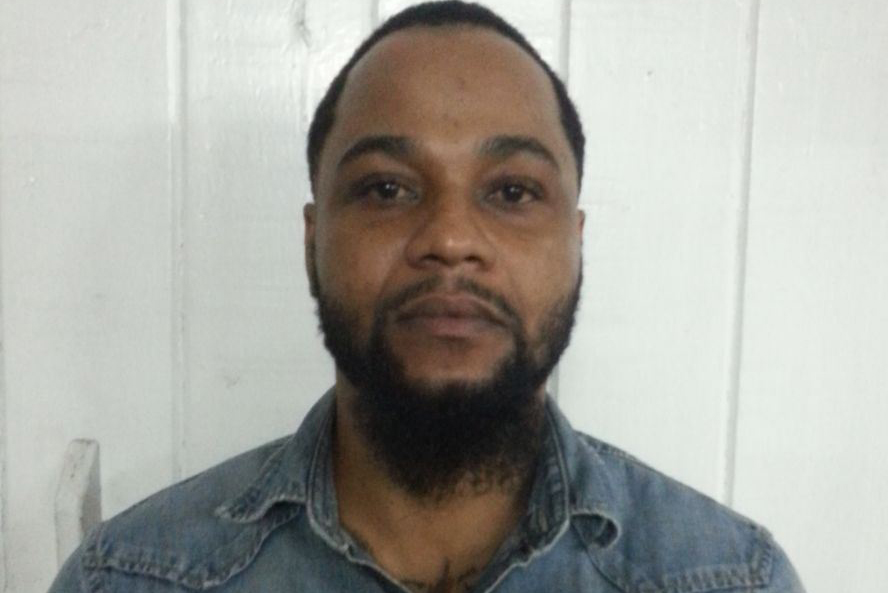 Owing to defects in the affidavit filed by attorney Nigel Hughes on behalf of his client Troy Thomas, Justice Jo-Ann Barlow was on Friday unable to deliver her ruling on whether or not the Magistrate's Court can proceed to hear the extradition challenge mounted by him.
Thomas, who is wanted for murder in the United States, has argued through his attorneys that the magistracy has no jurisdiction to hear the extradition proceedings initiated against him.
However, when the matter was called at the Georgetown High Court on Friday, Justice Barlow informed counsel that while submissions have been properly filed and served, there were irregularities in the existing affidavit.
She noted that there was no introductory paragraph bearing the applicant's name, address and other material particulars which are to make up part of the affidavit in accordance with Form 8D of the Supreme Court Rules and the Civil Procedure Rules of 2016.
Because of the absence of the introductory paragraph, the judge has given Hughes until June 1 to cure the defect, while noting that that has caused a resultant delay in delivery of the ruling.
Meanwhile, the case is returnable to court on June 4 for arguments on additional submissions which the court granted both sides to make if the need arises.
Thomas, of South Ozone Park, Queens, New York, USA, who allegedly murdered Keith Frank on December 11th, 2011, was recently apprehended by ranks of the Guyana Police Force at Liliendaal, East Coast Demerara.
Among other things, the man's attorneys have argued that as a Guyanese citizen he is entitled to the protections of the provisions of the Constitution.
They have advanced that Magistrate Sherdel Isaacs-Marcus, before whom the extradition proceedings were being heard, has no authority in law or otherwise to enforce the provisions of the treaty between the United Kingdom and the United States of America for the mutual extradition of fugitive criminals, signed on December 22nd, 1931.
One of the cases that Thomas' attorneys have cited for their challenge is that of Barry Dataram. In the wake of the Dataram case, the then PPP/C government had announced that it would have modified the law, and in October, 2009 it passed an amendment to the Fugitive Offenders Act 1988 to address the conflict which arose within the law regarding individuals here being extradited. The amendment also controversially included a provision which empowers the Home Affairs (now Public Security) Minister to decide whether to extradite or not.
Thomas, who remains in custody, is being represented by Hughes, in association with attorneys Bernard Da Silva and Darren Wade.
Meanwhile, the Attorney General against whom the action is filed, is being represented by Solicitor General Kim Kyte.
Around the Web