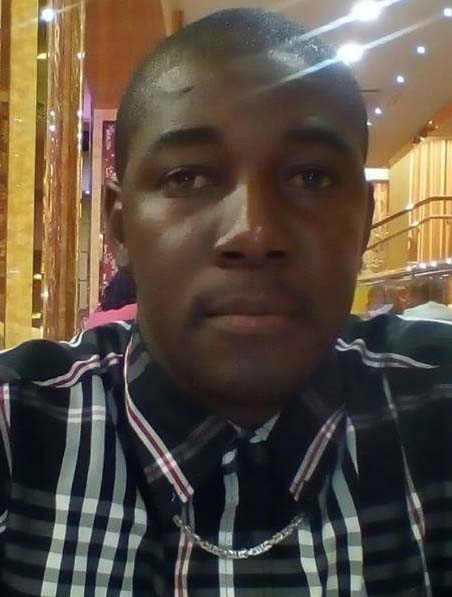 A Westminster phone card wholesaler was shot dead on Tuesday night in an apparent robbery, moments after he returned home from a day's work.
Dead is Ron Mansfield, 37, a father of two, of 772 Westminster, West Bank Demerara.
Mansfield was shot once to his chest and succumbed to the injury while being transported to the West Demerara Regional Hospital. Police, in a statement issued yesterday, said Mansfield was pronounced dead on arrival.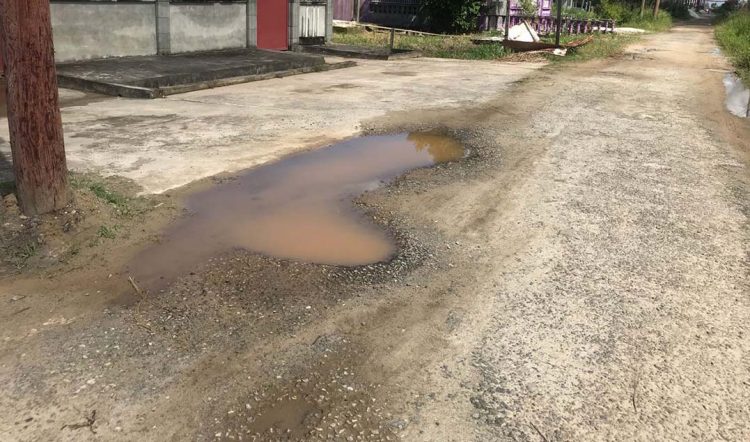 The statement said that the robbery occurred sometime after 8.30 pm.
"The victim who was discovered with a suspected gunshot injury to the body was reportedly returning from selling phone cards on his motorcycle. His bag containing his phone cards and money was not found," the statement added.
At Mansfield's home yesterday, his wife, Anthea Mansfield related to Stabroek News what had happened, according to her knowledge.
Anthea recalled, "I heard a gunshot and the children start to scream. I came and look outside but didn't see anybody. When I go outside I see he lying on the next door neighbour's parapet."
According to the wife, her husband had gone to get some water and she believes that's when the attack took place.
"I didn't see my husband but he came home and them children saw him. So when they heard the gunshot they know their father outside and they start to scream…,"she explained.
The wife is of the belief that her husband had put up a fight against his attacker in a bid to prevent the valuables in his possession from being stolen.
Anthea recalled that when she and her children arrived at the scene where her husband was lying, his haversack was missing.
The bag, she added, contained phone cards and cash which she estimated to be valued at over one million dollars.
The woman noted that she was unable to see anyone on the road since it was dark. "It was just me, him and screaming children on the road. Nobody else was there, it was pitch dark," she recalled.
Anthea went on to say that the neighbours responded upon hearing the piercing screams of the children, and assisted in placing her husband in their car and rushing him to the hospital.
Meanwhile, a neighbour told Stabroek News that she was at home with her family when they heard the sound of a single gunshot ringing out in her street. The woman said not long after she heard screams and upon enquiring she learnt that her neighbour had been shot and robbed.
The wife explained that Mansfield was still alive and conscious when he was picked up from where he was found. The mourning woman stated that she spoke to her husband 15-20 minutes before he returned home.  She described her husband as a fun loving and hardworking individual.
A post-mortem examination is scheduled for tomorrow. Police yesterday disclosed no one has been arrested for the murder and investigations are continuing.
Around the Web