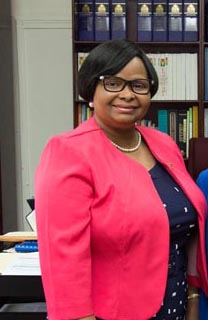 First Vice-Chairperson of the People's National Congress Reform (PNCR) Volda Lawrence yesterday afternoon officially announced her intention to challenge for the post of Chairperson when the party holds its Biennial Delegates' Congress in August.
Lawrence made the announcement while addressing approximately 50 persons gathered at the Harmony Secondary School in Wismar, Linden for a community meeting.
Lawrence, who is the Minister of Public Health, was not available for comment. While Lawrence opted to make the announcement in Linden, she is known to have a strong support base in Region Four.
Lawrence, while taking note of complaints by some of the residents, asked for their support in her quest to be the next Chairperson.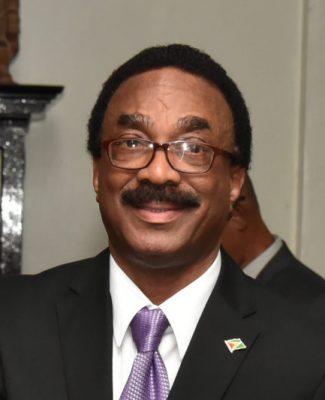 Lawrence is a long standing member of the party and the current National Chair of the National Congress of Women (NCW), which is the women's arm of the PNCR.
The announcement of her candidature follows that of fellow party executive Joseph Harmon, who announced his candidature on May 21st.
Harmon, the Minister of State and Chairman of government coalition partner, A Partnership for National Unity (APNU), in making his candidature announcement began by describing the PNCR as an "extremely" democratic party, while noting that at the biennial congress, slated for some time in August, all positions of leadership from leader right up to the Central Executives are voted for.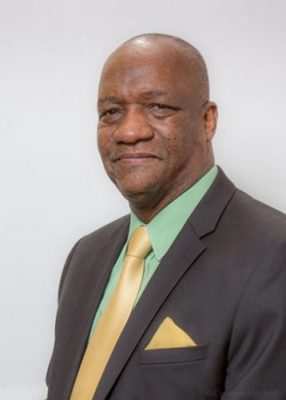 "That is the democracy, which we practice. So every member of the Party can aspire to the highest office in our party and like many others, I am a member of the Party of longstanding and therefore have indicated that it is my desire and my interest in putting myself up as a candidate for the Chairmanship of the Party," he said in the brief statement.
Although the post is currently held by Basil Williams, who is expected to seek re-election, party insiders say that the race for the post is really between Lawrence and Harmon. Given the former's strong support base, they say she may have the edge.
Williams, who is Attorney-General, has already served two terms. He had previously declined to comment on the issue of Harmon's challenge when approached by this newspaper.
He had said that the announcement pertained to internal matters and "it is a mistake to go public…It is the PNC's business." In April, he had signaled the likelihood that he would run for the post of Chairman again if nominated.
The Chairman is the most senior party official after the Leader. President David Granger is currently party leader.
Around the Web