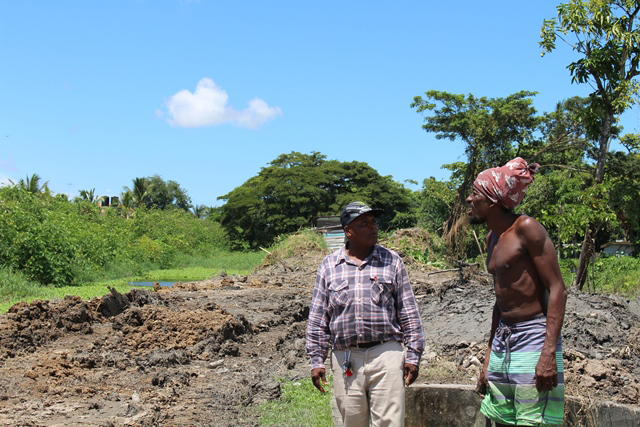 The Ministry of Public Infrastructure, in efforts to improve drainage at the sideline dam at South Lamaha Springs, has been conducting excavation exercises, according to the Department of Public Information (DPI).
Community Coordinator of the Ministry of Public Infrastructure, Neilson McKenzie said that this is an extension of the drainage support exercise being conducted by the Mayor and City Council (M&CC). He said that while the M&CC is focused on the internal drainage system in the community, the ministry is addressing external drainage in main canals leading to Liliendaal.
This drainage support work is, however, being hindered by squatters who are present on the dam.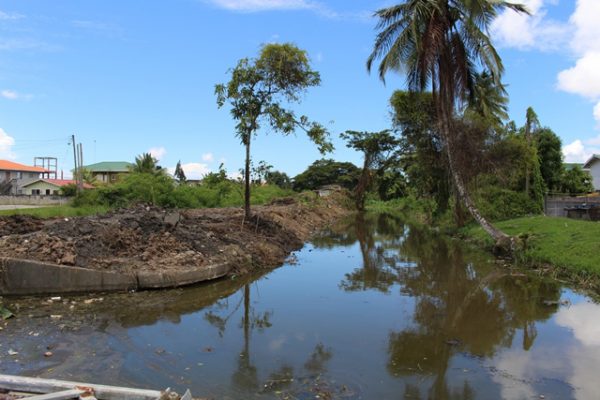 "They are many obstacles because there is a certain level of occupancy on these dams which is cause for concern. However, we're working with the best possible ideals in mind ensuring that we don't displace people while at the same time ensuring that there's a certain level of drainage that has to be facilitated" said the coordinator.
McKenzie added that the ministry is currently in talks with the city council and the relevant authorities to address this squatting issue. He has also made a plea for persons to discontinue the act since it hampers the advancement of public infrastructure.
"Persons who might still be interested in squatting, need to desist from doing so. Particularly on these dams, because these are the main conduits for the machinery that we will use to ensure that there's effective drainage. It is disadvantageous when we have to be dealing constantly with the level of illegal occupancy on these dams", he said.
The desilting and general drainage works in the area are expected to be completed in three weeks. Thirty squatting structures have been identified on the dam so far.  
Around the Web