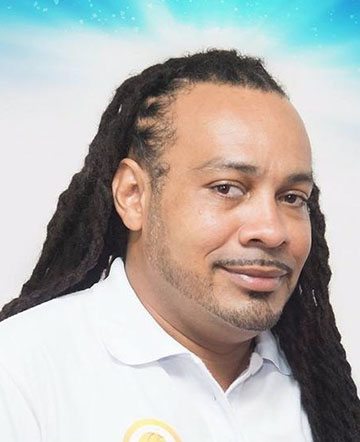 City Councillor Malcolm Ferreira will not be seeking re-election at the upcoming local government polls.
"After careful consideration and open discussions with my family, well-wishers and supporters, it is with a heavy heart, I announce to you that, I will not be seeking re-election as an independent candidate in the Local Government Elections 2018," Ferreira, who campaigned as a Team Legacy candidate, said in an open letter posted on his Facebook page.
Noting that he was born and raised in Albouystown and currently lives in Charlestown, Ferreira assured residents that he was honoured to be their voice and representative at the local government level.
He added that after two and a half years, he believes that it is time for someone else to have the opportunity to represent Constituency #10 (Albouystown/Charleston)
."I am forever grateful to those who voted for me and gave me the opportunity of representing them and Constituency 10 at the City Council. Special thanks to everyone who saw leadership qualities in me and gave me the honour of exhibiting such," he said before acknowledging that he wasn't able to accomplish all that he hoped to.
Stressing that he understood the necessity to meaningfully empower residents, Ferreira assured that he had worked assiduously to correct the many ills that the residents dealt with before expressing gratitude to everyone who has ever contributed to any programme or cause he spearheaded during his time as councillor.
Stabroek News reported last year that Ferreira's initiatives had received praise from both residents and Mayor Patricia Chase-Green.
Chase-Green labelled the constituency a trailblazer and urged other councillors to get working in their constituencies.
Residents, too, sang praises for the work that Ferreira along with councillors Carolyn Caesar-Murray and Heston Bostwick have undertaken in the community.
One shopkeeper, who asked not to be named and who financially supports some of the social programmes, said she has seen Ferreira walking around the community, listening to residents and finding out what needs to be done. She said she was happy that he is focused on helping the youths.
Another resident, Samuel Kellman, also responded positively when asked if Ferreira visits. He stated, "He and Bostwick are always in the community among the youths. I support what they are doing because our youths need activities in this community."
He noted that if more financial support is given to the community, significant changes can be seen, "because right now the programmes they have are looking good but they are trying to make ends meet. So, I think if the government gives [financial] support we can see changes."
Over the last two years, Constituency 10 has seen the rehabilitation of the Albouystown Clinic as well as several social programmes, including several "Future Leaders Summer Camps" for children of the constituency.
The camps attracted almost 180 children, who were engaged in issues such as self-awareness, respect, motivation, unity, garbage disposal and self-esteem.
Ferreira has indicated the he will continue to support and work with residents, especially the young and the vulnerable in the community going forward.
Around the Web