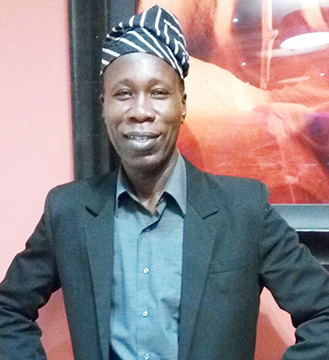 – suicide rate down
One year ago, faced with joblessness and still suffering from the fact that he had lost two of his fingers, which he saw as a handicap, Brian (not his real name) drank 19 Panadol tablets which resulted in him being hospitalized for eight days. He was just 23 years old.
"I was just sitting there one day, and I was at my wits end and I told myself that I exhaust all possibility and I went to the shop and I bought 20 Panadols, went into the toilet and I consumed 19, the last one slipped and fell into the toilet bowl and that is why I didn't drink it. I subsequently collapsed and was rushed to the hospital," the young man told the Sunday Stabroek in a recent interview.
He recalled that he was at home alone at the time but a relative arrived shortly after and he was rushed to the hospital where he received needed treatment.
Brian is one of the many persons—old and young—in Guyana who have attempted to take their lives and over the years many have succeeded.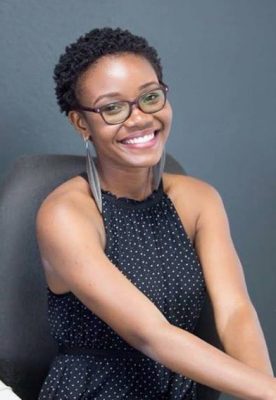 So much so that in the not-too-distant past the country was referred to as the 'capital of suicide'. Faced with this troubling trend the Ministry of Public Health put on its battle gear and out of its attempt to fight the issue head on, the Mental Health Unit, based in Quamina Street, was born.
Now, according to Senior Psychologist and Supervisor of the Psychology Sector of the unit, Balgogun Osunbiyi, the suicide rate in Guyana as of last year stands at 24.6% which translates to 184 deaths per year. This is still too high but when one considers that at one time it stood at almost double that at 44.2% and within two years the rates went down to 29% it could be said that progress has been made.
But there is still so much to be done and as the world observes Suicide Prevention Month the spotlight needs to be shone on this.
For instance, in the case of Brian he spent eight days in the hospital yet, according to him, he was not seen or spoken to by a mental health specialist. However, according to Osunbiyi, there are quite a few of them who were trained since 2016 when the unit came into existence.
"The only person who use to like cheer me up was a nurse who sometimes say, 'is a girl mek you do it nuh' and she would laugh, and I would laugh… because she just trying to cheer me up," the young man said. 
Osunbiyi was asked about this and while he could not respond about the specific case he said that the unit's protocol, which is monitored weekly, provides for persons who attempt suicide and are hopsitalised to be seen by a mental health social worker which is different from a medical social worker. The person also must be seen by a mental health trained doctor, or if one is not available, by a psychologist. The problem comes, according to him, when a person is referred to the psychologist but is discharged before the next clinic date. That person may decide not to return and "that defeats the programme," he said.
"We would like members of the public to know and the families of these persons that they have to help their loved ones and also help us by ensuring that all the different services available are accessed by the individual," he said adding that there are mental health clinic cards which help to keep track of patients and the services they have accessed.
But Brian said no one approached him and if such services were made available to him he would have indeed accessed them.
Tough
Brian said lying in hospital was tough for him as it was then that he thought of his young son and the impact his action would have on him.
"In hospital, it was a time of reflection. I spoke to myself a lot, question myself. After that every now and then I will get these flashbacks and I would get the urge to do it again. I tell myself I can't do this alone, so I reached out for help and thankfully I met this wonderful individual. I messaged her on Facebook and she has been a rock and counselling me ever since," he shared.
The person to whom he referred is Marva Langevine, a secondary school teacher who was recently awarded Britain's Queen Elizabeth II Young Leaders Award. Langevine works with children who have lost their parents but also lends a listening ear to whoever needs it.
Langevine told this newspaper she was surprised that Brian reached out to her, but she has been supporting him as best as she can since she knows what depression is like.
Brian is now out of the woods and he is still trying to find a job, a process that is more difficult because he has lost his fingers.
He shared that he had a job but was encouraged to travel to a Caribbean country to work. He followed the advice and he found a job and it was while he was using machinery in his line of work that he lost his fingers. He did not have legal status in the country and his employer gave him nothing. He sought assistance and the employer promised him some money after someone intervened but instead of giving him the much-needed help, the employer arranged for him to be assaulted.
Depression can affect anyone
Langevine pointed out that depression does not care about the face or status of a person.
"Depression does not care who you are, and when you don't have the necessary coping skills to deal with it is a big problem," she said.
"I have been there. I know what depression is. I have been offering him assistance and whenever it is too overwhelming he would message me, and I try to give some guidance and support," she added.
In her time though, Langevine said, she had to be strong for herself as she did not get the kind of support she needed from those around her.
She believes that there needs to be space for young men to seek and find assistance, stating that girls are women are rescued but "nobody is dealing with the pain of the angry boys and men."
She also called for persons to listen more and not to judge persons when they turn to them for help.
"It does not matter who it is, just make time to listen to them, and don't be upset. I like to talk. I reached out to people, but their reactions were not helpful; but I knew what I had to do, and that information helped me to get through," she shared.
"People need to care more, people need to listen and not be judgmental. People just need to listen," she stressed.
Services
Osunbiyi said there is professional help available if persons would just reach out.
He said the ministry now has two national policy programmes: the national mental health action plan 2015 to 2020 and a subset of this is the national suicide prevention plan which has four strategic line actions, which are the responsibilities of the unit to operationalize.
Since May 2016, which marked the beginning of the unit, the action plans came into operation. 
Asked about the services being provided, Osunbiyi said that since 2016 the ministry trained 130 medical doctors, 20 mental health social workers and about 50 nurses/medics who are all equipped to treat primary health conditions and they are deployed across the country at hospitals and health centres. The training is a collaboration between the ministry and PAHO/WHO.
There is also a drug treatment and drug collaboration programme in conjunction with the OAS, PAHO/WHO and the University of the West Indies and in 2016 persons were trained. In May of this year, 33 persons met the requirements to be drug treatment specialists. And those persons, who come not only from a medical background but are also nurses and persons from the Guyana Defence Force and the Guyana Police Force, are deployed across the country as well.
Training has also been done in problem solving and persons mostly from faith-based organisations have been trained to be trainers. So far 30 such persons have been trained.
In addition, the unit last year launched the self-harm surveillance project which is geared to capture persons who are self-harming as this can be an indication of major suicide tendencies. 
According to Osunbiyi, personnel all of the programmes are community based and as such persons from outlying areas no longer have to travel to Georgetown to access needed treatment. The unit, according to him, has strategically deployed its workforce so that the doctors and nurses are based in different communities to respond where needed. The trained persons do not wait for persons to visit the hospitals and health centres for treatment, but they also go into communities and hold clinics at scheduled times.
"Care is at your health centre nearest to you," the psychologist said, adding that the intention is unless the matter is of such a complexity that it requires a specialist, which is a psychologist or a psychiatrist, the patient is not referred to Georgetown because they want to provide service where persons live.
Responding to the query as to whether there are protocols in place to seek out persons, who, because of the stigma attached to mental health, may not want to access services or if persons call in about a neighbour or a relative, Osunbiyi pointed to the Guyana inter-agency hotlines which persons can call; those lines are manned 24 hours a day in rotation by a team of 12 staff.
The numbers are toll free and as such persons do not have to worry about paying for the calls. The numbers are 223-0001, 223-0009, 600-7896 and 623-4444 and the cell numbers are also connected to WhatsApp.
Assistance, he said, is available through those numbers and the operator would remain on the line and advise the callers on some of the steps they can take. In addition to those numbers, persons can call the unit on 226-1405 and 226-1407 and 226-1402 during working hours.
"Accessibility is not the challenge, in my opinion. I think the challenge is at two levels… every country has its own culture as it relates to how we see our well-being, our wellness and where the issue of mental illness is concerned, we still have, as a country, as a people… somewhere to go in terms of how we perceive people who are suffering with any mental illness," the psychologist posited.
He continued that because of this, people hide their suffering and at times because they are labelled they believe it best to keep their illness a secret. But he maintained that once the health facilities are approached persons will receive assistance that includes medication if needed and in terms of spcialised needs the official will contact those at the top of the system for advice.
According to the mental health unit official, Guyana has some 20 trained psychologists and psychiatrists in the public system and this number is augmented by members of the Cuban brigade. He said while more staff and training are needed it is more important to break the myths and taboos that surround mental illness and recognizing this there is an education drive which sees officers going into regions and schools. Health centres are also targeted.
Among the challenges faced is the geographic makeup of the country as the terrain may pose a difficulty at times.
As for Brian, he is still fighting a battle. With each passing day it gets better, he said, but the struggle is real.
"It is hard, especially when you have to do it alone. I thankful for the struggle because it teach me a lot. Mentally I am in a better place. At least I could confide in somebody and I know she would not tell someone. Even though suicide still crosses my mind I have told myself it would not happen again. What don't make you will break you and I now do a lot of reading," he said.
Around the Web